N. Korea: We are no longer bound by nuclear test moratorium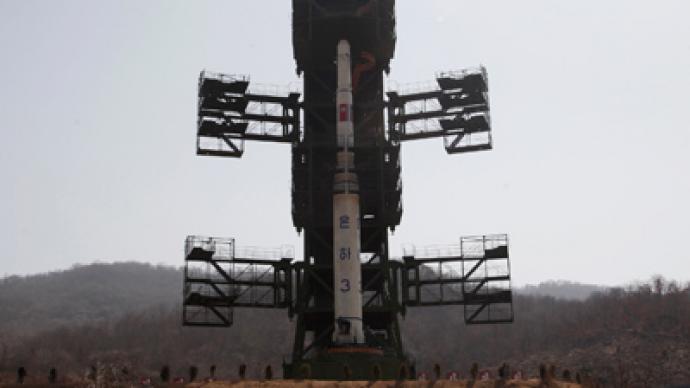 Pyongyang says it is "no longer bound to" its deal with the US, which provided a nuclear and missile test moratorium in return for food aid. The move comes in retaliation to the UN's criticism of North Korea's failed satellite launch.
The UN Security Council (UNSC) condemned North Korea for last Friday's rocket launch, which was widely regarded as a cover up to test a long range nuclear missile. On Tuesday, Pyongyang shot back at the UNSC for violating the country's right to put satellites into orbit."We resolutely and totally reject the unreasonable behavior of the UNSC to violate (our) legitimate right to launch satellites,"  Pyongyang said in a statement delivered by the official KCNA news agency.Washington pulled strings in the Council in order to rob Pyongyang of its right to conduct space research, the statement said."As the US violated the February 29 [North Korea-US] agreement through its undisguised hostile acts, we will no longer be bound to it," the statement said as quoted by Reuters.Now, North Korea, free from the agreement, has "become able to take necessary retaliatory measures." The statement did not elaborate on exact measures. Pyongyang agreed to give up all nuclear tests and rocket launches as well as uranium enrichment this past February. In response, Washington agreed to send some 240,000 tons in food aid to a country suffering from famine.The same pact provided that International Atomic Energy Agency monitors, the UN's nuclear watchdog, would be granted access to the nuclear scientific research center in Yongbyon. On April 16, the North went back on this part of the agreement.
You can share this story on social media: