North Korea celebrates birthday of late national founder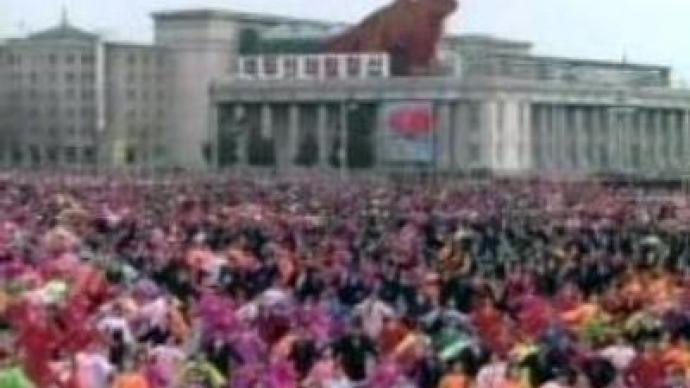 North Korea is celebrating what would have been the 95th birthday of the late leader Kim Il-sung. He ruled the country since its foundation in 1948, and his legacy still lives on, more than 10 years after his death.
The celebrations kicked off a day early with 100,000 people taking part the North Korean capital, Pyongyang, in a show which included gymnastics displays circus acts and military parades. The holiday is officially called the Day of the Sun, as a tribute to Kim Il-sung's name, which means 'become the sun'.Kim Il-sung became the leader in 1948, when the Democratic People's Republic of Korea was founded. He established a personality cult – proclaiming himself the Great Leader, and to this day, he is called the eternal President.
"It's the 95th anniversary of the birth of our great leader. I am here now full of feelings for him and true to his wishes,"
says Hwang Ho-yon, Vice Director of Education Department of the Grand People's Study House.Kim Il-sung adopted a policy of self-reliance and North Korea became isolated from most of the rest of the world. He made repeated attempts to reunite the North and South, but was unsuccessful due to U.S. led United Nations forces controlling the border.Mr Kim consolidated power by extensive purges and the use of heavy propaganda – there are still hundreds of statues dedicated to him around the country, and his posters adorn the walls of major airports and railway stations.Before his death, he appointed his son as his successor, creating the world's first communist dynasty. Kim Jong Il has carried on his fathers legacy: North Korea remains fairly isolated and increasing concerns over its nuclear programme have marred relations with the international community. Most recently, the country failed to make a deadline to shut down a nuclear reactor, which had been agreed during six party talks in China, in exchange for the United States unfreezing blocked money. The U.S. says the money in North Korea's accounts is accessible.
You can share this story on social media: