Non-Jews in Israel denied citizenship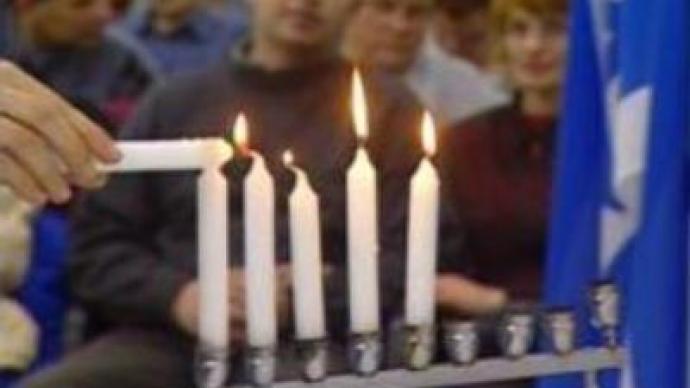 Thousands of citizens of the former Soviet countries chose to build their lives in Israel. But many of non-Jews following their Jewish relatives have discovered that it was difficult to be accepted by the partially religious state.
Almost 1,000,000 immigrants form the Soviet Union and Eastern Europe arrived in Israel during the 1990s, some with little connection to the Jewish state. Inspired by promises of milk and honey, they brought with them suitcases full of hope. But for those who brought along their non-Jewish relatives, the reality was a little different.
"I arrived in Israel in 1997,"
recalls Natasha Sentsova, an immigrant from the Soviet Union.
"I didn't get citizenship straight away although my husband was a Jew. I didn't get it two weeks later. In fact the whole process took eight years. At one stage I was on the street with two children and no help because I was a nobody in this country."
Israel is a democratic country. But the laws of birth, marriage and death remain in the hands of the religious administration. Israel does not have a political solution to these problems.
"There is no problem for the country; there is a problem for the religion. A Jewish woman cannot marry a non-Jewish man and the opposite. We accept marriages between Jews and non-Jews with one condition – they need to convert to Judaism,"
explains Rabbi Itzchak Bazri.But today the only ones fighting the officials belong to a small organisation called Mixed Families Society with almost no money and no political power.
"The situation is very serious. Children arrived in this country from a first marriage. They still have no citizenship, they study here, their native language is Hebrew, but they are still not citizens,"
Irina Falchenko, an activist, said.
You can share this story on social media: