Schoolgirl, gynecologist and nun among favorites ahead of Nobel Peace Prize announcement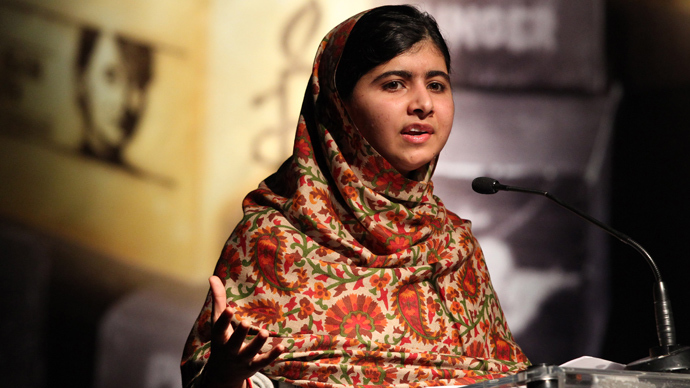 A Pakistani teenager who survived a Taliban assassination, a doctor who helps gang rape victims in Congo and a Guatemalan attorney general who has stood up to the mafia lead a list of 259 nominees for the Nobel Peace Prize.
To be announced on Friday, the recipient of the prize is decided by a committee of five retired Norwegian politicians from across the political spectrum.

The person who has dominated the headlines in the run up to the announcement is Malala Yousafzai, a 16 year-old women's education campaigner, who was targeted by the Taliban, and could become the youngest winner in the 111-year history of the prize.

Yousafzai first shot to prominence as a pre-teen blogger on the BBC's Urdu website in 2009, where she described life on the Pakistan-Afghanistan border as it came under the control of the Taliban, which suppressed women's education and closed hundreds of schools.

Although she began writing under a pseudonym, her true identity became known within months, and she was subjected to multiple death threats, until the leadership of the radical Islamist Taliban decided to kill Yousafzai.

A year ago this week, a gunman burst onto her school bus and asked her for her name, threatening to kill all passengers if she didn't respond. When she answered, he shot her in the face.

Doctors in Pakistan and subsequently the UK, where she now lives, helped her recover from a coma, and then re-attached a part of her missing skull with titanium fixings.

Since the surgery, Malala has addressed the UN, started her own foundation that will promote education for girls, and has been showered with human rights accolades, including the European Parliament's prestigious Sakharov Prize for Freedom of Thought on Thursday.

But despite the worldwide adulation, Yousafzai does not believe that she is yet ready for the ultimate humanitarian award.

"There are many people who deserve the Nobel Peace Prize and I think that I still need to work a lot. In my opinion I have not done that much to win the Nobel Peace Prize,'' she told Pakistani radio station City89 FM from New York.

The Taliban has sent out another death notice to Yousafzai this week, regardless of whether she captures the humanitarian accolade. She has also suffered a sizeable backlash in her homeland from conservatives who claim she is a Western puppet, promoting "imperialist" values.

If Yousafzai were to win she would be half the age of the next youngest Peace Prize recipient - Tawakul Karman, a Yemeni peace activist, who received the honor two years ago. The Peace Prize committee may decide that it is unfair to place the burden of carrying such a lofty title for an entire lifetime on someone who has not even finished school or picked a career (though Yousafzai has previously indicated she wants to go into politics).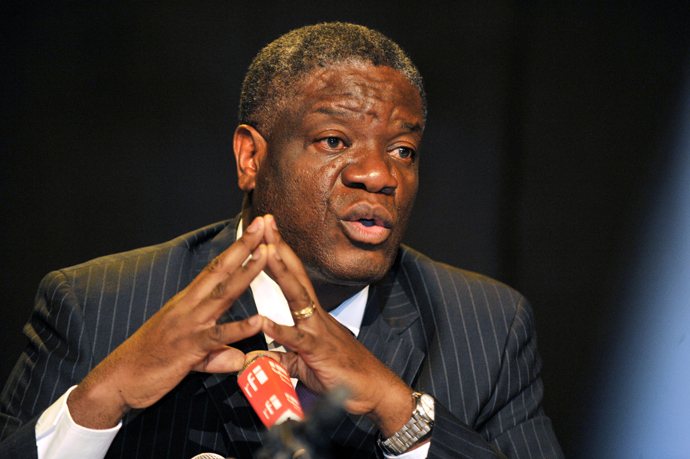 A more established candidate, and one favored by some bookmakers, is 58 year-old doctor Denis Mukwege, a gynecologist who runs a hospital that helps treat rape victims in the Congo, who has also faced an assassination attempt in the past year. Mukwege, who has been become an anti-violence speaker as a well as a leading worldwide expert on treating gang rape injuries, says that over half a million women have been raped in the conflict-ridden African country since the 1990s. Tens of thousands of them were treated by Mukwege's Panzi Hospital, which he has now had to personally abandon.

The award could also be bestowed on one or more Russian non-profit groups, which have recently been subjected to increasingly strict regulation. Since the introduction of a parliamentary law last year, any NGO that is involved in politically-sensitive activities and receives any part of its funding from abroad is to receive an official designation as a "foreign agent", a Soviet-era term for infiltrator or spy.

Avoiding the unwanted tag has meant that many Russian NGOs have had to curtail activities or engage the government in prolonged legal battles. Among those labeled foreign agents were Memorial, whose most famous work has focused on rehabilitating the victims of Soviet repressions and Russia's Chechen wars, and Golos, which monitors Russian elections, and has repeatedly accused the government of manipulating results, and whose activities have now been suspended for failing to comply with regulations. The Kremlin now plans to replace the shortfall in foreign funding with grants of its own.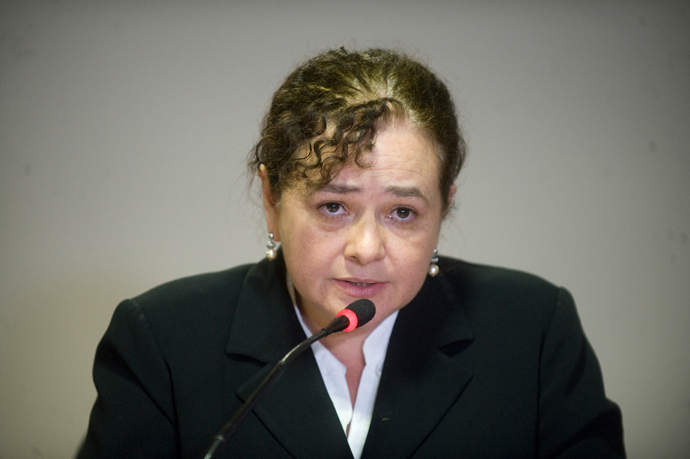 Other widely touted candidates include Claudia Paz y Paz, the Guatemalan attorney general, who has fought a legal battle with some of the country's most powerful mafia heads and politicians, including the former president Efraín Ríos Montt, who is accused of genocide; and Sister Mary Tarcisia Lokot, a nun at the forefront of post-war reconciliation in Uganda, following the conflict that numbered Joseph Kony as one of its main participants.

But despite pundits and experts spending increasing time in recent years attempting to create credible shortlists, the eventual winner could easily come from outside these names – there were more than 250 nominees this year, a record number.

One of the problems lies in the broad understanding of what activities best serve as a symbol of peace, and since its inception in 1901 it has gone to figures as varied as Mother Theresa, Martin Luther King, Al Gore and Yasser Arafat.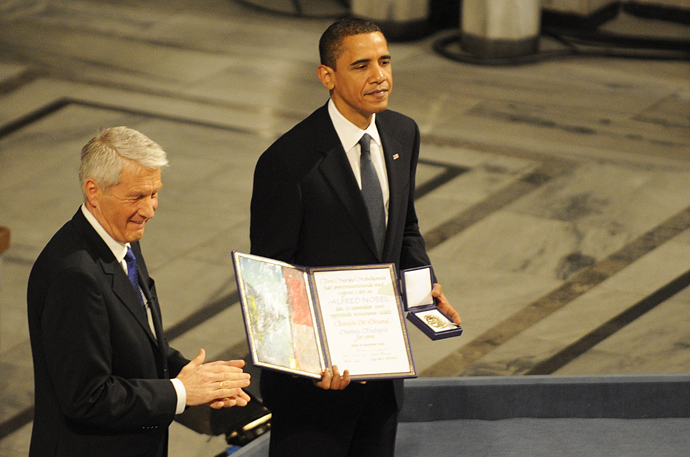 Among recent controversies was the prize awarded to Barack Obama less than a year into his term "for his extraordinary efforts to strengthen international diplomacy and cooperation between peoples", a compliment Norwegian parliamentarians may have had reason to reconsider had they waited longer, however noble the US President's intentions. Some may also find that giving the prize to unrepentant proponent of terrorism Arafat, the invader of Israel in the Yom Kippur War Anwar Sadat, and US foreign policy doyen Henry Kissinger cheapened the honor. All three received the Nobel for negotiating peace treaties to conflicts in which they themselves played a key part, and which dragged on years after the winners' speeches were made.

Among the more unlikely candidates nominated this year – and there are thousands of academics, politicians and officials who have the credentials to submit a nomination – are Bradley Manning, who is in prison for leaking confidential US diplomatic cables, and whistleblower Edward Snowden, who is sought on charges of revealing national secrets about the intimate operations of the NSA.

While those two at least stand a chance of winning on Friday, Vladimir Putin has definitely been excluded. The Russian president's nomination by a domestic advocacy group for proposing a peaceful solution for the removal of chemical weapons from Syria missed the February deadline, and has been pushed to next year.