No more juries in terror trials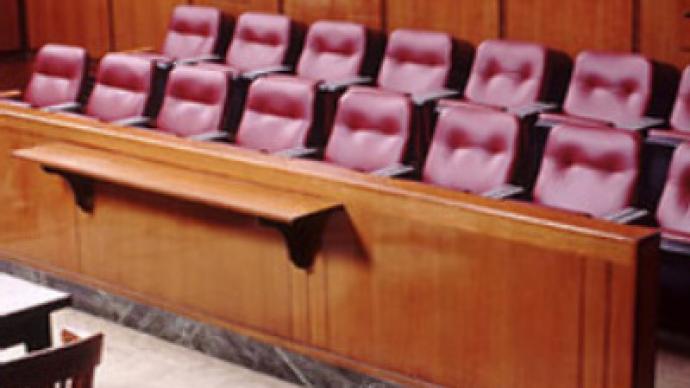 The State Duma has approved a bill which abolishes juries in terror trials. The bill is part of a series of amendments to the Criminal and Penal Code.
Under the new law, criminal cases involving acts of terror, hostage-takings, illegal armed formations, high treason, attempts to overthrow legitimate authority, diversion and organization of mass riots and mutinies will now be tried by a board of three professional judges.
The approved amendments also harden measures of punishment. Assisting terrorists – financing terrorist organizations or recruiting people for terror – will now incur jail terms from ten to twenty years. Previously, the maximum punishment was eight years imprisonment.
The maximum term for taking hostages has been increased from twenty years to life imprisonment.
It was also announced that people charged with grave or especially grave crimes will acquire the right to refuse a trial by jury.
One of the reasons for the amendment is that more than half the population in the Caucasian republics is related to each other, making it difficult to select an impartial jury, according to reports by RIA Novosti.
Statistics show that 9 per cent of jury cases end in a not guilty verdict, while in cases tried by judges, that figure is only 1 per cent.
Opposition against law
A number of deputies have spoken against the amendments.
Representatives of the Communist Party believe the law is directed not against terrorists, but against the opposition. According to Communists, now any political action can be interpreted as a mass riot.
You can share this story on social media: