No life for a beauty queen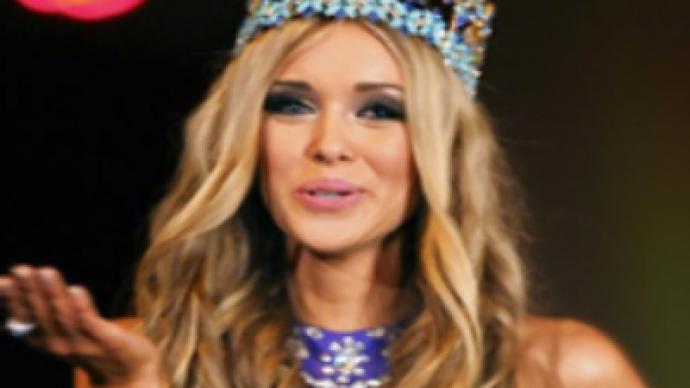 Miss World 2008 Siberian beauty Ksenia Sukhinova has no time for studies and private life. However, a professional model's career may give her more opportunities in life.
A student of Tumen State Oil and Gas University, Ksenia Sukhinova, who won the Miss World 2008 title in Johannesburg, can work as technical maintenance engineer of oil and gas systems after she graduates.
"It's too hard to combine the career of a model with studies," Sukhinova told RIA Novosti news agency.
Despite high grades at university, the beauty queen's teachers say she has many gaps in knowledge. "The oil and gas beauty" has no time even to present her term paper.
The Tumen University is very proud of Ksenia's achievements and turns a blind eye to the gaps, allowing her free attendance.
"The university teachers understand that not every university is given the honourable mission to educate the most beautiful girl in the country and now in the world", the head of the Students' Creativity Development Centre at the Oil and Gas University of Tumen, Victor Garabazhy, told Kommersant Daily.
There is also no time left for private life. "I don't have a boyfriend now. There is no time for that," Sukhinova complained to Komsomolskaya Pravda newspaper.
Next year Ksenia intends to engage in charity. Since childhood she has been keen on sports: rhythmic gymnastics, swimming, and biathlon. The $US 100,000 prize she won at the Miss World contest, may be addressed to Russian biathlon – Sukhinova's favourite.
You can share this story on social media: