No gas price rise for Ukraine until the New Year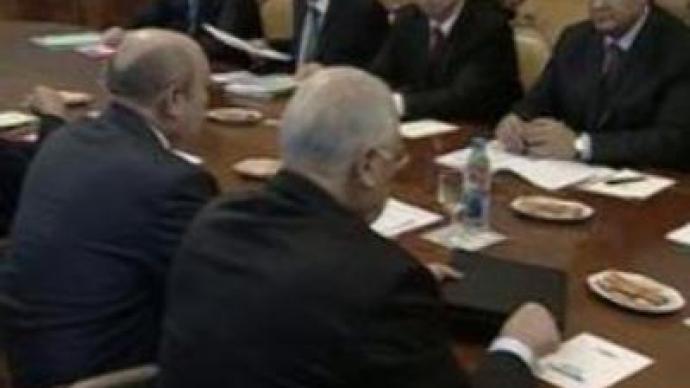 Ukrainian and Russian Prime Ministers have met in Moscow to negotiate mutual cooperation and gas prices for Kiev in particular. Viktor Yanukovich said the consensus on that could be reached soon.
Yanukovich also met Vladimir Putin to discuss the President's upcoming meeting with his Ukrainian counterpart, Viktor Yushchenko. Yanukovich met with Russian Prime Minister Mikhail Fradkov, after arriving in
Moscow
from
Brussels
, where Yanukovich has given guarantees to EU officials, there'll be no repeat of last year's gas supply disruptions.
Ukraine
wants to reach a new agreement on gas from
Russia
for 2007. The two Premiers agreed there'll be no price rise until the New Year.
Ukraine
agreed to a near-doubling in the gas price, to end the cut-off. Yanukovich is known to favour closer ties with
Moscow
than President Viktor Yushchenko, the leader of 2004's Orange Revolution.
Moscow representative of the PACE global energy services, analyst on gas supply, Sergey Komlev said:
"Yanukovich is expecting lower prices for gas for the next year, access to a pipeline and also he probably wants
Ukraine
to be involved in the process of producing gas in
Siberia
. Definitely, Ukrainian policy towards
Russia
is now not as one-sided as it was during the times of orange revolutionaries. The pragmatic terms in relations between our two countries will dominate the negotiations and the whole environment." He comments on the gas crises of the beginning of the year influence on the Ukrainian industry: "It has made a negative impact on the Ukrainian industry, but not up to the level of the dead point for it". And Sergey adds: "Ukrainians make an emphasis on the exploring and the production of its own gas and finding substitutions for gas among the other fuels."
You can share this story on social media: