No deal in Russian-Polish meat dispute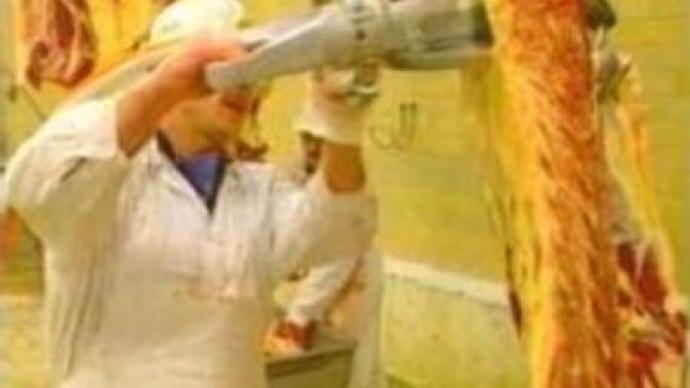 During weekend talks in Cyprus, Russia and the EU failed to reach a deal to lift a Russian ban on polish meat products, which has been in place since the end of 2005.
Poland insists the ban is politically motivated while Russia says it is concerned that contaminated meat from countries on its banned list could reach it through Poland. The European Health Commissioner, Markos Kyprianou, remained upbeat about the prospect of solving the issue and said that discussions would continue over the next few weeks. The Russian Agriculture Minister, Aleksey Gordeev, described the talks as friendly and hinted that the positions of the two sides have become closer.
"The main thing is that we both clarified the problem that exists and secondly we understand how the veterinary body of Russia can cooperate with European Union colleagues in order to sort this problem out as quickly as possible,"
Aleksey Gordeev stressed.It is important for the EU and Russia to approve the start of talks for the long awaited pact on energy and trade in time for a May the 18th summit. The failure of the Cyprus talks to solve the polish Russian dispute will make such approval unlikely. The current trade treaty between the EU and Russia, which supplies almost a quarter of Europe's energy needs expires at the end of 2007.Meanwhile, Russia's Foreign Minister, Sergey Lavrov, is travelling to Luxembourg for talks with his EU counterparts. The discussions will prepare the way for an EU-Russia summit in Samara next month. The EU and Russia are anxious to hammer out a trade deal as soon as possible. But efforts are being hampered by Warsaw, which is vetoing an agreement until Russia lifts a ban on Polish meat products.
You can share this story on social media: