Russian mom killed newborn twins in freezer, kept bodies 5 years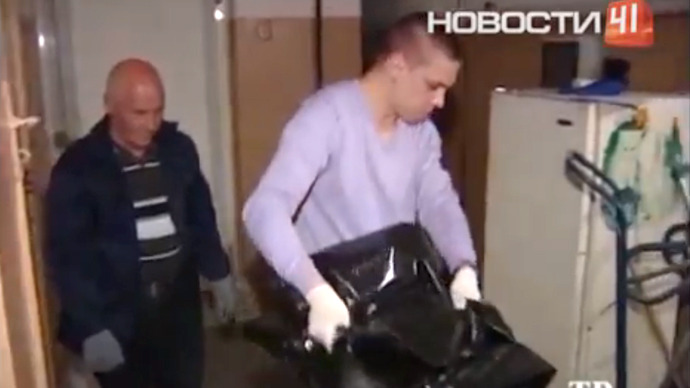 Police in a small town in Russia's Urals have detained a woman suspected of killing her newborn twin sons by freezing them to death. The bodies were discovered in the freezer of a local food store where they have been kept for five years.
The two bodies were found on Tuesday in Verkhnyaya Pyshma in the Sverdlovsk region by staff at the store. Past inspections of the store by local officials had failed to uncover the gruesome find.
The bodies were reportedly said to be in bag bearing the logo of another food store in a nearby town.

On Thursday Irina, a 30-year-old woman, was detained. The woman almost instantly admitted to the killing.
"The detainee admitted that she gave birth to two boys in 2008 in a rented apartment… She wrapped the bodies and left them for 24 hours on her balcony and then put them in a refrigerator at home where they remained for the next one or two weeks," said the head of criminal department of the Verkhnyaya Pyshma Region, Vladislav Vasnetsov.
Forensic experts said that children were born alive and died of hypothermia, as there were traces of oxygen in their lungs.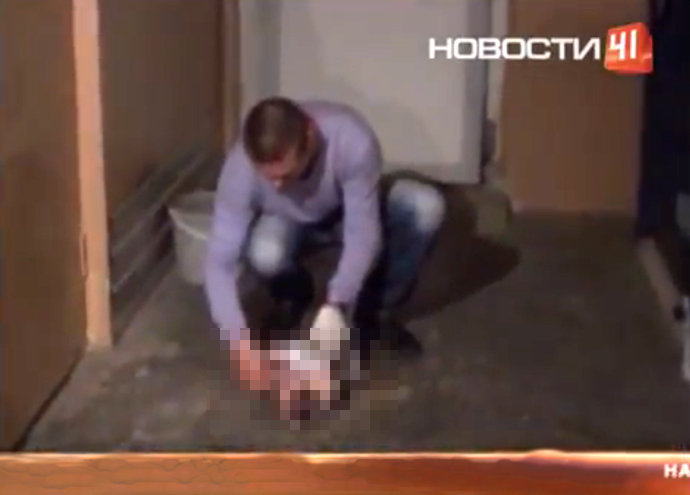 "After the babies died and got frozen, Irina transferred the two boys to the food store where she worked at the time, and hid them in a freezer," head of the press service of the Interior Ministry's local department, Valery Gorelykh noted.

Currently Irina lives with her elderly mother and a nine-year old daughter. On Friday she was released, but had to sign an agreement she would not be leaving Russia till the investigation and trial finished.
Irina says she did not want the children and hid her pregnancy from colleagues and even her family, giving birth without anyone's help.

"I was in a state of a vacuum. I gave no account of my actions at the time. I just didn't the first thing that came into my mind in such a hopeless condition," said Irina, adding that she regrets her actions. She claims she had plans to bury the bodies after some time.
"She is now very depressed. She cannot explain the reason she kept them in the freezer, she throws up her hands and says she didn't know what to do with them. That's why she carried the bodies from one freezer to another, wandering around the town with plastic bags," said the head of the criminal investigation of the Interior Ministry's local department Alexander Mazaev. "It was problematic for her to keep and raise the children, so she decided to get rid of them." 
The woman will be charged with up to 5 years in prison under the article 'Murder of a newborn by mother'. Her guilt and sentencing is likely to hinge on whether experts deem her sane.
You can share this story on social media: