New victim of Madrid explosion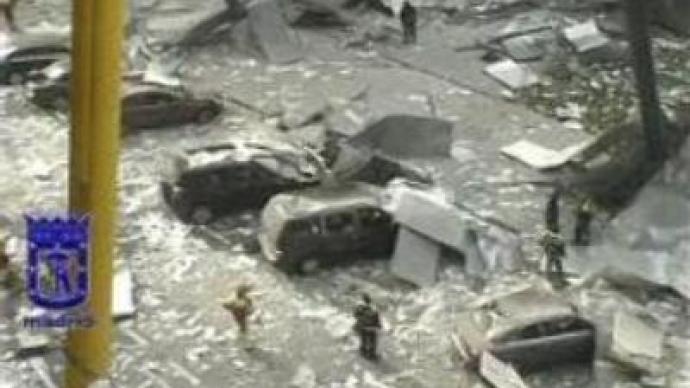 A second body, belonging to a nineteen-year-old Ecuadorian citizen, has been pulled from the rubble left behind after a bomb that went off last week at Madrid airport.
The dead person's been named as 19 year old Diego Armando Estacio from Ecuador.He had been reported missing in the aftermath of the bomb which injured over two dozen, wrecking a multi-storey car park at new terminal of the airport. Thirty-five year old Carlos Alonso Palate, also Ecuadorian, was found dead on Wednesday and his body has since been returned to his homeland. Blame for the bomb has fallen on Basque separatist group, ETA. Even though they haven't officially claimed responsibility, a man, saying he is a representative of the group, telephoned a warning in advance. This brings to an end a 9-month ceasefire which, as it was hoped, would finally conclude 4 decades of violence that has claimed more than 800 lives. Since the explosion, there have been fears ETA will strike again. It was escalated with Spanish police finding a 3rd cache of arms in the northern Basque region on Friday, including bomb making materials, timers and detonators. Meanwhile, Batasuna, which is seen by the Spanish government as ETA's political wing, said they were surprised by the bombing and that they still want to negotiate. Spanish Prime Minister Jose Luis Rodriguez Zapatero said that he still believed peace could be achieved. He stressed that
"nothing…will stop the right of all Spaniards' lives to be lives without bombs and without violence. And I am firmly convinced that we will achieve it".
However, since then his Socialist party has said the bombing may have shown a lack of dialogue and communication with ETA during the ceasefire, which they believed was sincere and permanent. Zapatero's office says the parliament will be addressed about the situation later this month.
You can share this story on social media: