Architect of US-Russia 'reset' nominated ambassador to Moscow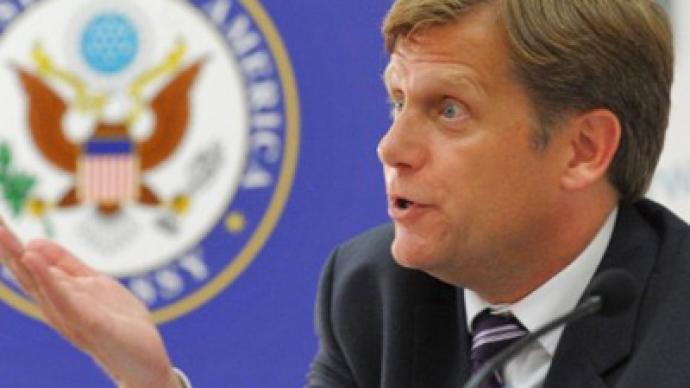 The top White House advisor on Russia policy and the architect of the Obama administration's so-called "reset policy" toward Moscow, Michael McFaul, is set to become the new US ambassador to Russia.
The information was confirmed by a representative of the US administration to the Itar-Tass news agency on Sunday.According to The New York Times, which first reported McFaul's nomination, President Barack Obama is seeking to strengthen an already improved relationship as both countries head into a potentially volatile election season.Obama told Russian President Dmitry Medvedev of his choice during the G8 summit last week in Deauville, France, the newspaper reporting, citing officials in Washington.McFaul made a name for himself as a political researcher with a life-long interest in Russian studies, Russia's domestic policy and democracy in the post-Soviet republics.A graduate of and professor at Stanford University in California, he lived in Russia during perestroika and into the mid-1990s and worked as a senior researcher at the Carnegie Moscow Center. He is fluent in Russian and has many contacts among the political elites in the post-Soviet countries.McFaul is largely credited with the significant improvement in US-Russian relations that has take place since the election of Obama. Even though the "reset" concept was repeatedly criticized in the US, McFaul has told his critics that the "reset" is double-track – meaning that Washington will work with both the Russian government and the Russian opposition and civil society activists.In accordance with standard appointment procedures, after McFaul's formal nomination as ambassador to Russia his candidacy must be approved by the US Senate, Interfax reported.
You can share this story on social media: