New UNDP Goodwill Ambassador Maria Sharapova to help Chernobyl victims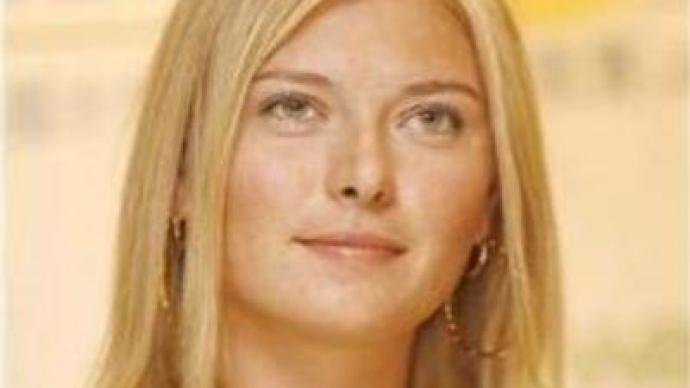 The world's top-ranked tennis player Maria Sharapova was appointed a Goodwill Ambassador for the United Nations Development Programme where she will focus on eliminating poverty and improving Chernobyl affected areas.
As the first Russian woman to be ranked number one in the world, Maria simply rules the tennis court. Prowess and determination has led her to two grand slam titles: Wimbledon in 2004 and the U.S. Open in 2006.Now Maria adds a new achievement to her list of successes in becoming a Goodwill Ambassador for the United Nations Development Programme. She joins an elite group which includes soccer stars Ronaldo and Zinedine Zidane. As Ms Sharapova signed her new contract to become Goodwill Ambassador she quipped that this may well be the most important contract of her life.
"As a kid growing up in Russia I've always wanted to be a tennis player. Growing up, you never think of such things – you may think about playing in the Wimbledon court, but not about being a global ambassador for the UN. I can't tell you how excited I am. I can't wait to help with everything I can,"
she said.Her main focus, however, will be helping the countries most affected by the Chernobyl disaster of 1986. Sharapova's own family fled the city of Gomel in Belarus in the wake of the accident.
"I look back and I think I am so lucky that my parents moved to another city. It's crazy to know that so many people are still living there. It's so awful and just makes you want to do something,"
Maria claims.Maria also announced a $US 100,000 donation, on behalf of the newly created Maria Sharapoav foundation, to eight youth-oriented projects in rural communities in Belarus, the Russian Federation and Ukraine which are still suffering the after-effects of Chernobyl.She met with United Nation ambassadors from Russia, the Ukraine, and Belarus after the ceremony to seal her new appointment and future projects in the Chernobyl region. Maria hopes that the great promise pinned on her as a young girl in Russia can be granted to others as well.
You can share this story on social media: