New Ukrainian law cuts President's authority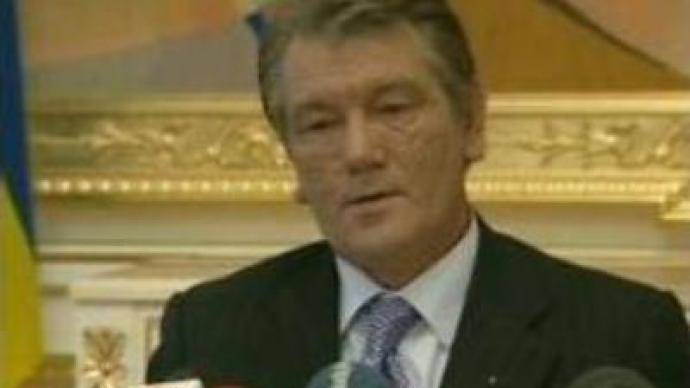 A major new law curbing the powers of the president has come into force in Ukraine. It is believed to effectively transform the country into a parliamentary republic.
Some believe that this new law came as a result of the story of a quite long confrontation between the country's two most powerful persons, Victor Yushchenko and Victor Yanukovich.
Back in 2004, they ran against each other for the post of Ukraine's President. Mr Yanukovich had initially been declared the winner before Mr Yushchenko finally emerged victorious on the tide of Ukraine's Orange revolution.
However, afterwards Mr Yanukovich became increasingly popular again as the pendulum of public preferences swung. His party won last year's parliamentary elections, while Mr Yushchenko and his allies struggled and turned out to be unable to form a government.
Finally, Viktor Yanukovich completed a remarkable comeback last August when the president nominated him as prime-minister, in an effort to end the political deadlock.
Since then, the Western-orientated President Yushchenko and pro-Russian Prime Minister Yanukovich have repeatedly clashed over foreign and domestic policy, as well as the appointment of top government officials.
However, a new law that has just come into force may finally end the power struggle.
Ukraine's parliament voted through a new Cabinet' bill which significantly cuts the President's authority.
According to it, the Ukrainian President will no longer be able to choose the foreign and defence ministers and must seek parliament's approval for decrees, as well as diplomatic and regional positions.
You can share this story on social media: