New suspects detained in Andrey Kozlov murder case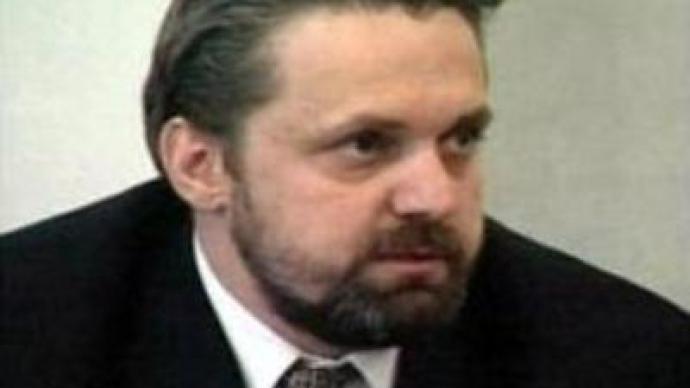 A Moscow court has extended the detention of Liana Askerova, a suspect in the assassination of Russian Central bank deputy chairman Andrey Kozlov. A banking executive Alexei Frenkel was also detained on suspicion of ordering the murder.
Aleksey Frenkel, the chief executive of the VIP Bank, is suspected of ordering the murder and Liana Askerova, is believed to have been his go-between. Ms Askerova has been formally arrested by a Moscow court. Askerova will remain in police custody for two months unless the court decides her destiny otherwise. The court's hearing on Frenkel's involvement is postponed till Monday, coincidentally the day when another court to decide on VIP bank's licensing case.Andrei Kozlov, who led a campaign to remove corruption from Russian banks, was shot dead along with his driver, outside a sports arena in the North East of Moscow.The authorities have given few details about 39-year-old Askerova, apart from her being a Muscovite. Although not employed by a bank, police say she was working in the finance sector. Askerova's lawyer says he expects charges to be brought against her within 10 days.Frenkel was detained on Thursday. According to prosecutors he owns a network of banks which were losing billions of dollars as a result of Andrei Kozlov's purges of the banking system. One of the banks he owned, the VIP bank, had had its license withdrawn in June 2006.Frenkel's lawyer Igor Trunov says he is unhappy with the way the General Prosecutor's Office has treated his client, and has promised to fight for Frenkel's release. The lawyer is willing to give personal guarantees that his client won't leave the city.
"It is strange to me that the prosecutor's office held in secret the name of the detainee for such long time. I learned about the fact from his relatives. He was detained at 1 a.m. and has been questioned since without legal advice. I think it was done on purpose, so he would not receive proper legal assistance. I am afraid our law enforcement errs by putting pressure and illegal influence on the detainees. I hope to learn his state tomorrow, and to know what charges he will be given,"
believes Mr Trunov.On the other hand, Yury Chaika, Russia's General Prosecutor, said that the investigation was well done.
"Perhaps there were very few who believed that this murder case will be solved for such a short period of time. And just a month after the murder the alleged killers were arrested. After 2 or 3 months, and it was not mentioned anywhere, 3 middleman were also arrested. Prosecuters believe there were as many as 3 stages between the person who ordered the murder and those who carried it out. So it was really difficult to find who ordered the killing. The investigators worked in a coordinated manner as well as prosecutors, criminalists and specialists from the Ministry of Internal Affairs. So it is this very well coordinated, highly professional and I would like to stress combined work of the Office of General Prosecutor and of Ministry of International Affairs that gives us the opportunity to officially declare we believe this extremely difficult investigation has been completed,"
stressed Mr Chaika.Under Mr Kozlov's initiative to clean up the banking system a number banks, suspected of money laundering had their licenses withdrawn.Eight people are currently being held in connection with the murder investigation, including three men accused of carrying out the killing.
You can share this story on social media: