New surge in Iraq violence: 32 killed, 24 injured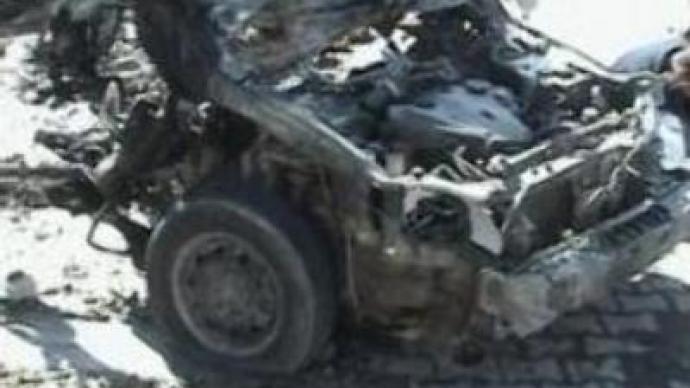 At least 32 people have been killed and 24 injured by a car bomb in the centre of the Iraqi capital, Baghdad. A car bomber hit a truck with 70 Shiite pilgrims on their way home from a major religious festival in Karbala in Southern Iraq.
In a separate blast 10 people were killed and 5 injured when a suicide bomber blew himself up in a minibus on its way to a Shiite district of the Iraqi capital.Police also report that a suicide bomber attacked the offices of Iraq's biggest Sunni political party killing 3 guards.This new surge of violence comes after Iraq's leadership and world powers agreed that it was important to stop bloodshed in the region.
You can share this story on social media: