New plan for Kosovo likely to cause more disputes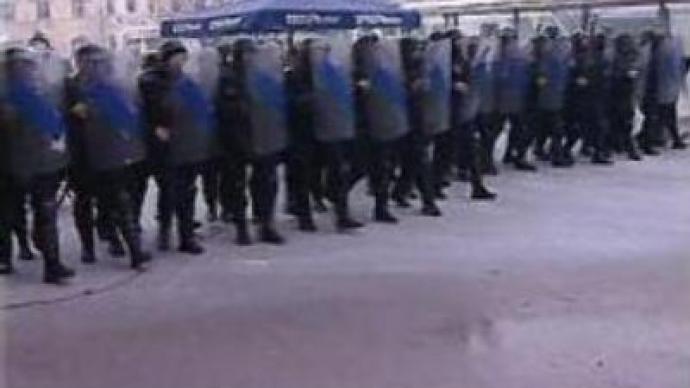 The UN's special envoy for Kosovo Marti Ahtisaari is expected to present a new draft of his plans for the province to the Serbian leadership. Belgrade, however, does not expect any changes in it.
Serb officials, who rejected the original version, say they don't expect the amended blueprint to feature any major changes. The future status of Kosovo is still disputed, despite several rounds of talks and long-running diplomatic efforts.Although the plan is part of what is called the "Kosovo final status process", this appears to be the start of a long road. Marti Ahtisaari delivered his draft proposal to leaders in Belgrade and Pristina on February 2. It covered a wide range of issues related to Kosovo's future – in particular the protection of Kosovo's minority non-Albanian communities. The word "independence" was not in the proposal, although it included several provisions that were widely interpreted as implying statehood for Kosovo.
"I don't have any plan and I hope nobody else has. Because my task is to find a proposal that would settle, that would probably be seen as a compromise. And the compromise element here is the continuation of the international presence here,"
said Mr Ahtisaari. The proposal was met with controversy on both sides. While Serb President, Boris Tadic, reaffirmed his vow never to accept an independent Kosovo, Prime Minister Vojislav Kostunica said the proposal was "illegitimate and unacceptable" as it "violated the UN Charter". In Pristina, though, the proposal was welcomed. Kosovan leaders said it marked the beginning of the path to independent Kosovo.
"Marti Ahtisaari and his final report is going to recommend, as I strongly believe, that Kosovo should be an independent country and we are going to be entitled to adopt our own constitution,"
said Kosovo Prime Minister Agim Ceku. The UN envoy's plan sparked violence on the streets. Two ethnic Albanians died after clashes between pro-independence protesters and police in Pristina. A later explosion in the capital damaged several UN vehicles. Despite talks held in Vienna, both sides remain poles apart, but have pledged to find a solution.
"We proposed an amendment saying an agreement should not be signed until all three sides agree: Belgrade, Pristina and the international community as a mediating side,"
stated the Advisor to Serbian Prime Minister Slobodan Samardzic. Serbia's close ally, Russia, has warned that any decision on Kosovo's future must have the approval of both sides. A further day of discussions is scheduled for March 10 before the final draft goes to the UN.
"It is obvious that it is necessary to find such a compromise that will satisfy both sides. That is why they need to work thoroughly with both sides and not only Marti Ahtisaari, but also the members of the contact group have to be active to achieve a satisfactory decision,"
said Alexander Karasev, analyst of the Institute of Slavonic and Balkan Studies.
You can share this story on social media: