American suggests building new Japan in Russia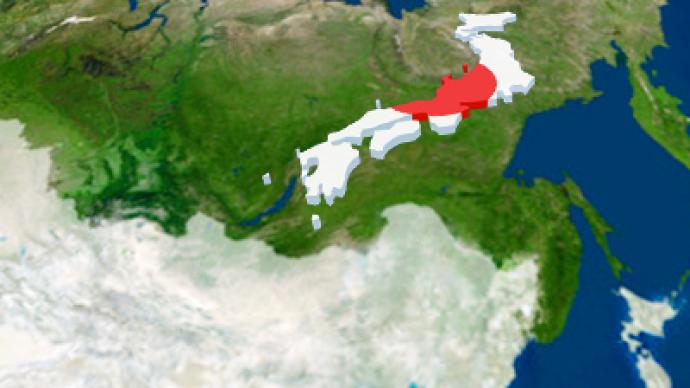 An American woman has suggested that the disaster-hit Japanese people buy a part of Russia to build a new country instead of staying in the ruined one.
The Japan Times newspaper has published a letter by Gwendolyn Maddy from Rapid City, Michigan, in which she advises the Japanese to "resettle" Japan on Russia's territory and use their home island as a resort to visit rather than as a place to live. As Maddy writes in her letter, "Consider a land deal with Russia."She apparently fell in love with the Land of the Rising Sun after visiting it some time ago."I loved my visit to Japan. I traveled all over the country and enjoyed the ryokans, department stores, shrine cities, bullet train, dolls, Noh and Kabuki, tea ceremony and, most of all, the people. I love Japan! It grieves me that Japan is suffering all these earthquakes and that the country is ruined in the Tohoku-Pacific region, with so much death and destruction," writes Maddy in her letter.Maddy also says that "the Japanese deserve a less volatile, dangerous and uncertain place to live," but because of geological activity, neither earthquakes nor tsunamis will go away."There is no paradise anywhere," she writes. "But at least Japan can continue in a better locale with more peaceful and certain land conditions. Our prayers in America go out to Japan. We have permanent e-mail locations for sending money for reconstruction."On March 11, Japan suffered from a severe earthquake and was then hit by a tsunami, which destroyed much of northeastern Japan and ruined the Fukushima nuclear plant. Russia immediately offered its help, sending loads of humanitarian supplies and rescue teams. It has also offered assistance in putting out fires after nuclear plant blasts. All in all, 255 Russians went to help in Japan. Russia's Federal Migration Service expressed its readiness to provide visa support and job vacancies to Japanese citizens who have been left without employment.
You can share this story on social media: