New ferry links Armenia and Russia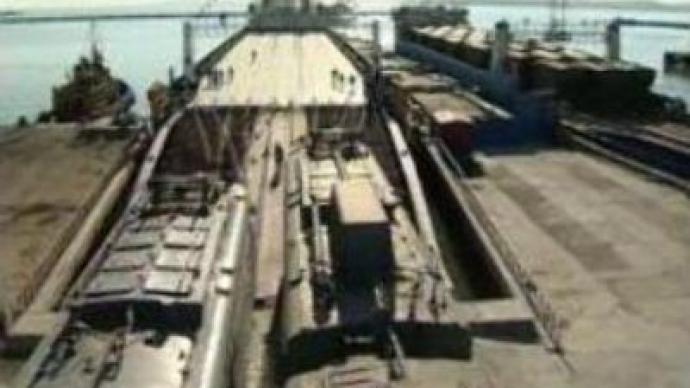 A rail-ferry link has been opened between Armenia and the Russian port of Kavkaz in the Kerch Strait. The new route via Georgia cuts travel time and will boost trade.
Armenia's borders with neighboring countries Turkey and Azerbaijan are closed now. But the new ferry leaves the transport blockade behind. Cargo coming from Armenia to Russia used to travel a long and difficult route: first by rail to Georgia then by sea to Ukraine and on to its final destination. There was only one company operating the service and their prices added 30 to 40% to the cost of the goods.
"Until now the sea connection between Armenia and Russia has been held through the ports of Batumi and Ilyichevsk – that's the one in Ukraine, near Odessa. Ferry travel via this route usually took about ten days. And now there will be a ferry connection though the Georgian port of Poti as well, and it will take from 30 to 35 hours maximum,"
said Roman Stepanyan from Armenian railways.Armenia depends on its trade with Russia and has doubled its exports over the last year. Experts say that there's still room for improvement only if cargo logistics can match demand. And it's not a one-sided arrangement. Russia delivers fuel, aluminum, cars and equipment to Armenia and buys the famous and popular – Armenian brandy – and fruits in that country. For example 10,000 tons of apricots will be sent to Russia this summer.Georgia now exports its goods to Russia through Azerbaijan – adding more than 700 kilometers to the journey. It will also benefit from the new ferry connection.
You can share this story on social media: