New Children's Charity in Russia's Far North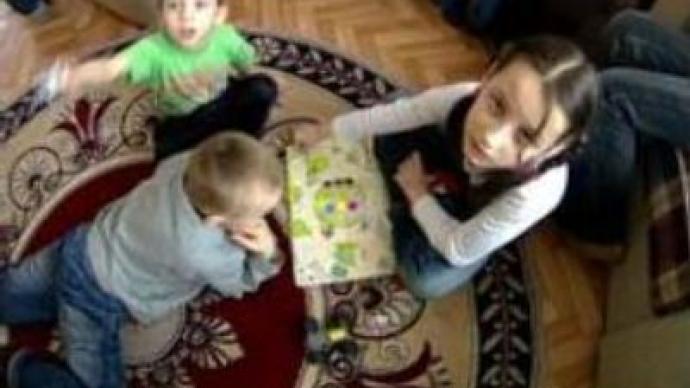 Orphans and abandoned children in Russia's Murmansk Region are benefiting from a new scheme. The SOS Children's Charity is working with Russian child-care professionals to give the kids new families.
The SOS concept is based on the principles that each child needs a parent and should grow up most naturally with brothers or sisters, in his own home, within a supportive village environment.Child-care professionals say a family is a solid foundation for a child and a springboard to the future. Robbed of such a foundation, children can easily get lost in the world and find it difficult to build their own family.Orphan charities say the future is bleak for those leaving state-run orphanages. Only 10% of orphans or abandoned children go on to lead a normal life. 80% either end up in prison or succumb to drugs or alcohol. And the further 10% commit suicide.Moved by these statistics, the SOS Children's Charity stepped in to fund the Children's Village, the fourth in Russia so far. Each of its houses is home to six or seven children.
"We decided to do projects together with Russian authorities in the Murmansk Region. We wanted to do things like family-based care, to take children out of these horrible institutions into well-run families,"
said Torbjorn Persen from SOS-Barnebyer, the Norwegian organisation of SOS Children's Villages' Friends.These children are learning family values. Unlike in state-run institutions, the foster mothers encourage links with biological parents, teaching the child not to be ashamed of its roots.
"When we ask the children here about their future, they all have a simple answer: "we want to build our own family." It is to this project's credit that they have such a dream,"
comments Igor Soloviev, SOS Children's Village Director.
You can share this story on social media: