Syria in frame: Netanyahu vows 'continued' protection of Israel against 'leakage of weapons to Hezbollah'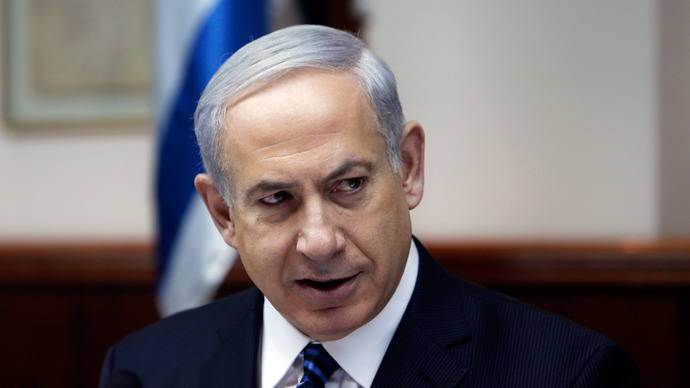 Israeli PM Benjamin Netanyahu said at a cabinet meeting that he will prevent the transfer of weaponry to Hezbollah, implying Syria could be struck in the process. Fatal blasts battered Damascus in early May, allegedly executed by Israel.
In public remarks made at his weekly cabinet meeting on Sunday, Netanyahu said with great emphasis that the Israeli government would "continue to act to ensure the security interests of the citizens of Israel," suggesting that further strikes could be on the cards.
"The Israeli government acts in a responsible, determined and measured manner to ensure the State of Israel's main interest, which is the security of its citizens," he said.
According to the Jerusalem Post, Netanyahu's comments came in response to a Sunday Times report alleging that Syria had missiles directed towards Tel Aviv, following several deadly strikes on a military facility in Damascus at the beginning of May.
They reportedly targeted a shipment of missiles en-route from Iran to Lebanon's Hezbollah.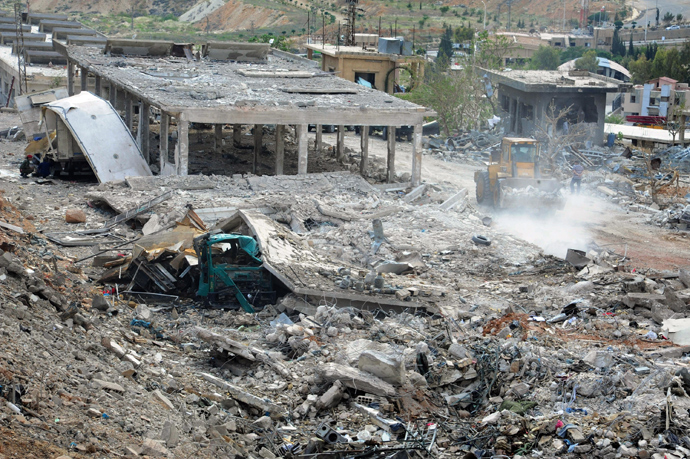 "Our policies are to stop, as much as possible, any leaks of advanced weaponry to Hezbollah and other terrorist organizations. We will continue to act to ensure the security interests of the citizens of Israel," Netanyahu stressed.
Israel had neither confirmed nor denied responsibility for May's attacks. However, Reuters reported shortly afterwards that Netanyahu had convened the security cabinet on the previous Thursday in order to approve the airstrikes.
Israel refused to confirm the strikes so as not to incite retaliation from Syria, an aide to Netanyahu told Jerusalem Post.
On Wednesday – the day after Netanyahu's visit to Russia – a senior Israeli official told the New York Times that any reaction to Israeli hostilities from Assad's government means "he will risk forfeiting his regime."
"If Syrian President Assad reacts by attacking Israel, or tries to strike Israel through his terrorist proxies, he will risk forfeiting his regime, for Israel will retaliate," the official is cited as saying.
It was noted that the decision to contact the paper and make would have been made at the highest levels of Israeli government – however Netanyahu's Office refused to deny or confirm being behind the report, Haaretz says.
You can share this story on social media: