Netanyahu reasserts right to decide on Iran attack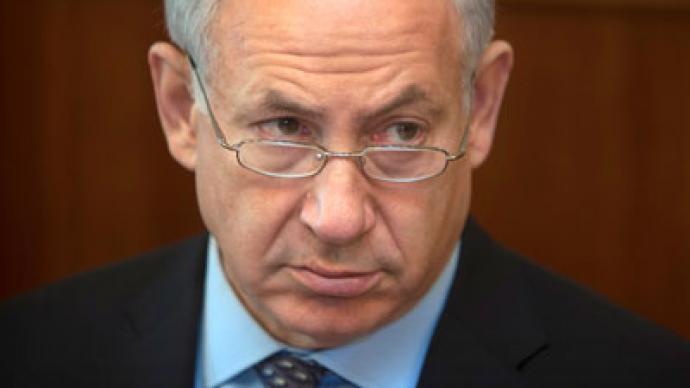 The Israeli Prime Minister said the decision to attack Iran was up to elected officials, and not the military. This comes amidst reports that the country's military and intelligence are opposed to a unilateral Israeli strike on Iran.
In separate interviews with four separate Israeli news channels, Benjamin Netanyahu stressed that the military would not have the final say on whether or not a strike on Iran was in the cards. "In a democracy, only the political leaders decide, and the military executes," he told Israel's Channel 2. "That is the way it has always been, and will always be." However, Netanyahu also stated that he has yet to decide on whether to attack Iran, but underscored that Israel had the right to "defend itself" against any threat to its security or existence. "I have not taken a decision," he noted. "Israel's fate depends solely on us and no other country, however friendly." He also recalled how in 1981, Prime Minister Menachem Begin gave the go-ahead to Operation Opera – a surprise air strike during which Israel destroyed a nuclear reactor under construction in Iraq – despite opposition from Mossad and military intelligence. While Saddam Hussein did not retaliate – as his country was already at war with Iran – both the UN Security Council and General Assembly adopted resolutions condemning the operation. Netanyahu's comments came amidst a report published by the Yediot Aharonot daily that US officials believe Israel's top military intelligence echelon to be opposed to an Israeli strike against Iran without US backing.One of the military leaders mentioned in the report, Lt. Gen. Benny Gantz, stated that he would follow orders coming from the government. "We tell the political echelon what we think and we will do what we are told," Gantz said, as quoted by Jerusalem Post. "I am not in favor of discussing disagreements if there are such, but I am in favor of telling the government what I think."In April, Gantz said that he believed Iran would eventually give up trying to develop a nuclear weapon. Netanyahu is set to discuss the issue of Iran's nuclear program with US Defense Secretary Leon Panetta, who is currently on a tour of the Middle East. Panetta denied reports that attack plans were on his agenda."I think it's the wrong characterization to say that we're going to be discussing potential attack plans," he told reporters shortly before departure to Jerusalem. "What we are discussing are various contingencies on how we would respond."On Sunday, Haaretz published a report saying that US National Security Advisor Tom Donilon had discussed contingency plans for a possible Israeli attack on Iran with Netanyahu during his visit to the country three weeks ago. An Israeli official later denied that report.