New wave of neo-Nazi violence hits Saint Petersburg?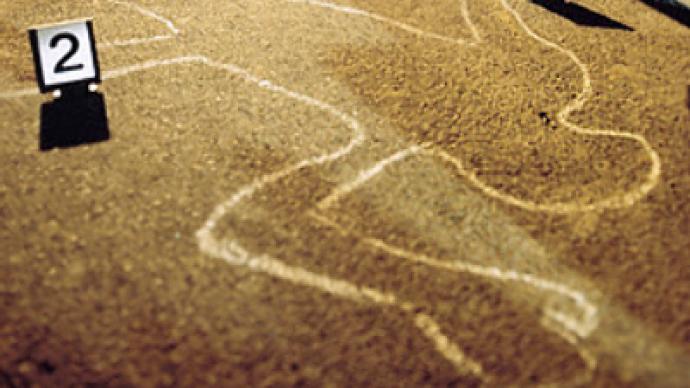 Saint Petersburg's Nazi group has assumed responsibility for the December murder of a Ghana citizen, Fontanka.ru reported. Police hope that the internet video confession will help them find the criminals.
In a video the group posted online, a man in a mask greets his fellow extremists, calling for further terror. In an address, Nazi group NS-WP confessed that they killed 25 year-old Solomon Attengo Gvadjo on December 25.The man suffered some 40 knife wounds to the stomach, head, neck, chest, arms and legs.
As the Nazi's announcement came close to the New Year's celebration when police were preparing for mass celebrations in the city, it appeared almost unnoticed by law enforcement agencies. Meanwhile, the internet address contained a video recording of the attack.
The man in the video said in a disguised voice that "Nazis have lost their best warriors" with many "kept in captivity." Then it gave the reference to an article about the murder of Solomon Attengo Gvadjo, followed by a video of the attack. The video concluded with a poster showing Dmitry Borovikov, a neo-Nazi "icon", killed in May 2006.
Members of the Borovikov – Voevodin group have been arrested for numerous murders and attacks on foreigners of color in Saint Petersburg. The gang also would make announcements about their bloody deeds online.
Meanwhile, police claim that the video address of Borovikov's followers might help them find the new group. According to officials, through the web domain ws, where the gang posted its address, it is possible to find those responsible for the announcement.
A Saint Petersburg's Federal Security Service expert was also quoted by Fontanka.ru as saying that the speaker whose voice was modified can still be easily identified. The source said the voice modification is not enough to conceal all 600 parameters of a human voice.
"If you give me the recording of this Nazi and then the voices of suspects, I will easily identify who made the announcement," he told Fontanka.ru.
You can share this story on social media: