Nazi slogans are OK in Germany, if written in English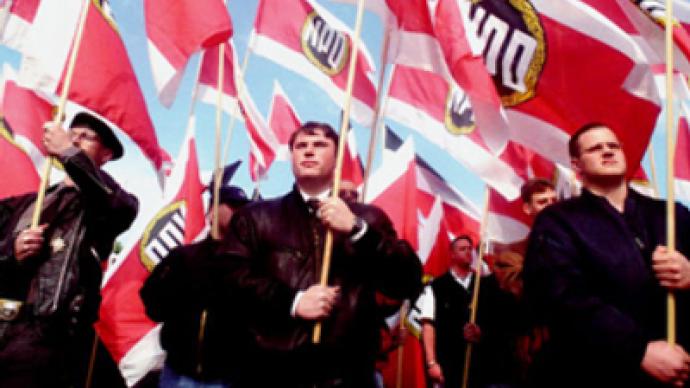 A German court found that Nazi slogans translated into foreign languages are not subject to the country's criminal code, which forbids the use of Nazi symbols.
The ruling was on the appeal of a man who was brought to court for possessing 100 t-shirts which had "Blood & Honour/C18" written on the front, reports The Local, a German news website. The back of the t-shirt read "Blood & Honour is our voice Combat 18 is our choice".
The phrases are derived from Hitler Youth slogans, while "Blood & Honour" is also the name of an international white power organization. The owner was fined almost $6,000 by a lower level court, but filed an appeal.
On Thursday, a federal court in Karlsruhe decided that Nazi symbolism was "characteristically shaped" by the German language, and the translated Nazi slogans didn't violate German law.
The defendant may still be held liable however, since Blood & Honour is banned in Germany. The court will review this in a separate hearing.
You can share this story on social media: