'Looted by Nazis': Jewish group demands Germany return art trove discovered in 2011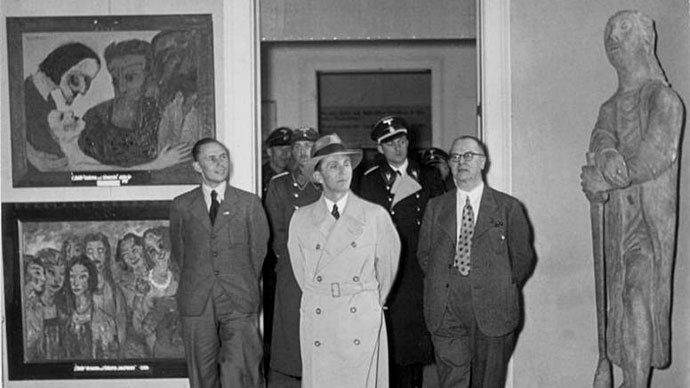 A trove of 1,500 paintings worth over $1 billion was discovered in a Munich apartment, Germany has confirmed. Authorities who failed to report the finding for over two years are facing demands by Jewish rights groups to return the art "looted by Nazis."
The German government confirmed on Monday that it is investigating the case which was reported in Germany's Focus magazine over the weekend. The publication claimed that 1,500 works - including masterpieces of Pablo Picasso, Henri Matisse, and Emil Nolde - were found in a Munich apartment in early 2011.

The Conference on Jewish Material Claims Against Germany demanded that Germany return looted paintings to their rightful owners after the scandal erupted.

"We demand the paintings be returned to their original owners. It cannot be, as in this case, that what amounts morally to the concealment of stolen goods continues," said Ruediger Mahlo of the Claims Conference.

Angela Merkel's office confirmed that the government was aware of the find for several months.

"The federal government was informed several months ago about the case," spokesman Steffen Seibert said, adding that authorities were supplying "advice from experts in the field of so-called 'degenerate art' and the area of Nazi-looted art."

Officials in Bavaria declined to comment on the case, instead calling a press conference on Tuesday.

The collection of 1,500 paintings, valued at around US$1.4 billion, was discovered by customs officials in the home of Cornelius Gurlitt - the son of a Munich art collector at the time of Nazi rule. The pieces were allegedly looted from Jewish homes or purchased for almost nothing.
 
The discovery emerged as part of a suspected tax evasion investigation of Cornelius Gurlitt, who maintained millions in his bank account by selling off his father's collection.

Through the course of the investigation, it was discovered that Cornelius' father, Hildebrand Gurlitt, was a prominent modern art collector in the 1920s. With the takeover of Adolf Hitler, some contemporary art was branded as "degenerate" and removed from state museums.

Gurlitt was hired by Nazi propaganda minister Joseph Goebbels to sell the "degenerate art." While implementing state policy, Gurlitt bought some pieces for himself. After the war, Gurlitt - who claimed to have Jewish descent - was allowed by Americans to continue working as a dealer until his death in 1956.

"Cornelius Gurlitt inherited the works after the death of his mother Helene. Basically this is a case of undeclared inheritance," Karl-Sax Feddersen, a lawyer with Lempertz auctioneers in Cologne told Reuters.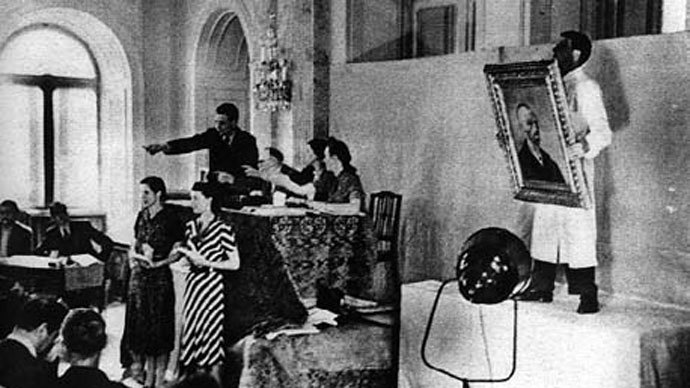 "From our point of view this is a totally normal case. An old gentleman contacted our Munich office and offered them a Beckmann pastel...we had a restitution problem which we actively addressed and we found a solution ahead of the auction," Feddersen said, commenting on one particular case when the auction house discovered that artwork had been bought from a Jewish owner.

Another auction house in the Swiss city of Bern said in a statement that Gurlitt auctioned off paper works in 1990 that were purchased cheaply in 1938 by Hildebrand Gurlitt from a collection of state-owned art. Galerie Kornfeld highlighted that a distinction should be made between looted art and that of former German state-owned "degenerate art" which can be freely traded.

"We don't know how many of the 1,500 works are 'degenerate' works or looted by the Nazis," said art expert Christoph Zuschlag from the University of Koblenz. "So we need to examine each piece individually."

He also said the authenticity of the collection needs to be checked. "We need to see whether these were originals or prints," as two-thirds out of 21,000 pieces of 'degenerate art' taken from German museums around 1937 were prints.

According to the US Holocaust Memorial Museum, at least 16,000 artworks were seized by the Nazis, as Jewish collectors were forced to sell artwork at extremely low prices to Nazi-linked dealers in order to purchase exit visas to flee Germany for safer countries.

The masterpieces seized from Gurlitt are currently being stored in a secure, undisclosed Munich warehouse. A full list of the artworks has not been shared by the authorities, who claim to be in the process of finding the rightful owners. German art historian Meike Hoffmann, from Berlin University, has been tasked with assessing their origin and value.