Navy top brass lose job over burnt down base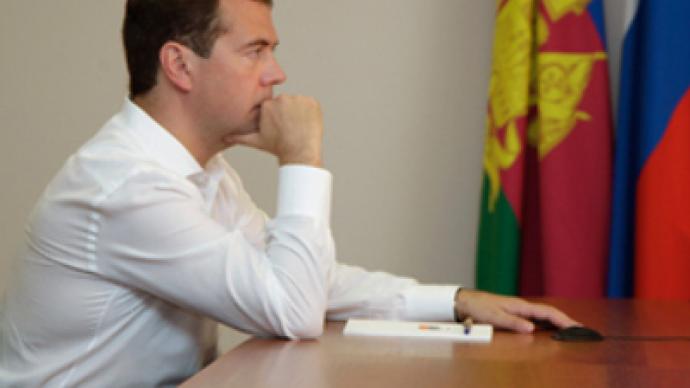 Dmitry Medvedev has fired the Navy deputy chief responsible for logistics and warned the commander of the military branch that he may share the same fate after a major fire destroyed a lot of hardware at a military base.
A number of other high-ranking Navy officers in the chain of command starting with the commander of the unfortunate base have also been fired for the embarrassing incident.
"I have ordered the Ministry of Defense to fight the fires, but the Ministry cannot always even protect itself," Medvedev said at the meeting of the Security Council on Wednesday.
"The fire that was spreading slowly was not contained, and the heads of the local military base were nowhere to be found. I am sacking five high-ranking officers, and ordering the ministry to fire more. If anything of this sort takes place again, I will take the same steps, without any regret."

The fire on July 29 destroyed a number of buildings and vehicles stationed at a reserve naval aviation, causing damage estimated at hundreds of million dollars.
The Defense Ministry initially denied the reports, but later admitted that there was truth behind them.
You can share this story on social media: