NATO expands co-operation with Serbia, Bosnia and Montenegro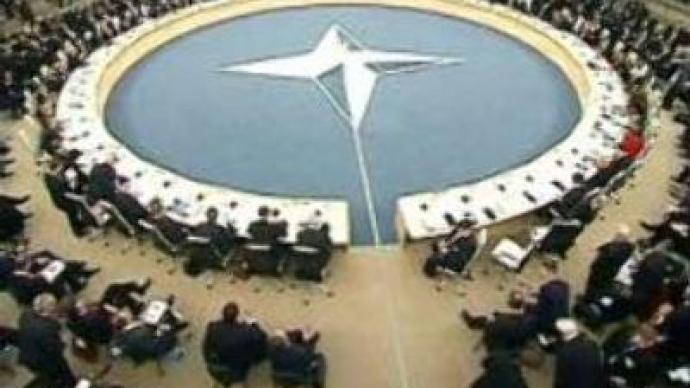 NATO leaders have agreed to more closely co-operate with countries in the Balkans. And the alliance's Secretary General also said a number of Balkans states may be invited to join NATO in the future.
"Those nations that meet NATO standards will receive invitations," he said. "We have decided to take a very important political step. Why do we consider this so important? Because this will help to bring the full region more fully into the Euro-Atlantic family,"
NATO Secretary General Jaap de Hoop Scheffer stressed.Iosif Diskin, a political analyst from the Council of National Strategy, said that NATO's announcement of a partnership with Serbia, Montenegro and Bosnia is a positive sign.
"They tend to spread the roof of NATO over the countries where military operations have been held and to demonstrate that this operations turned into successful integrating into general security system of the European-Atlantic security of those countries where earlier the armed conflicts took place,"
he said.NATO also has plans for partnership agreements with countries like Japan, Australia, South Korea and Sweden.One of the major issues of the summit was how the country members could confront the increasingly tough mission in Afghanistan. The most important outcome is the agreement on how to tackle resistance from the Taliban forces. Existing restrictions on the movement of troops will be lifted, which is believed to substantially improve the fighting capability. However there was disagreement among NATO members on the level of commitment and support of the Afghanistan operation.France and Italy are eager to increase their military commitment and send more troops to the southern provinces but they want the UN to play a greater role in the stabilisation in the country.However Germany and Spain are only ready to send more troops to troubled provinces where NATO forces suffer heaviest losses in case of emergency and not on a permanent basis.Meanwhile, Iraqi Prime Minister Nuri al-Maliki has arrived in Jordan, where he'll meet with U.S. President George W. Bush, who has left the summit for Jordan.Talks are scheduled to begin on Wednesady evening, and will focus on the deeping crisis in Iraq.
Bush is expected to arrive to Jordan later and go straight into talks with Al-Maliki and King Abdullah the second.
Speaking in Latvia on Tuesday, Bush said he would not be persuaded by any calls to withdraw American troops before the country is stabilized.
You can share this story on social media: