NATO can't rule out child deaths in Afghan op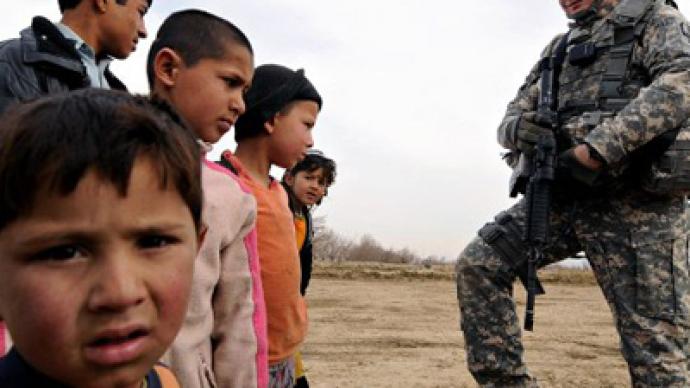 Despite direct accusations of killing children in last week's air strike NATO is reluctant to admit anything, saying that at this point they can "neither confirm nor deny" the link between the children's deaths and the attack.
"Following the engagement, additional casualties were discovered and these casualties were young Afghans of varying ages," NATO spokesman Carsten Jacobson was quoted as saying by Reuters. "At this point in our assessment we can neither confirm nor deny, with reasonable assurance, a direct link to the engagement. Nonetheless, any death of innocents not associated with armed conflict is a tragedy," he said.Earlier, Afghan officials released photographs of eight dead boys, aged between six and 18, who they say were bombed while herding sheep. The incident has outraged the country."Where were the rights for these children who have been violated? Did they have rights or not? Did they have the right to live as part of the world community?" said Mohammad Tahir Safi, an MP investigating the incident.  A commission sent by President Hamid Karzai to investigate the incident has revealed that French soldiers in the area were denied permission to call in air support, but nonetheless the strike was launched.Meanwhile, NATO insists that the operation was carried out according to NATO standards on air strikes. Last Wednesday NATO planes attacked alleged insurgents in the eastern province of Kapisa. Shortly afterwards Karzai publicly accused NATO forces of killing children in the air strike. The president has repeatedly called on NATO to stop killing civilians as the civilian death toll in the country keeps rising.Last year saw the highest number of civilian deaths – an estimated 3,021 – according to a UN statement of February 4. Militants affiliated with the Taliban are blamed for over 75 per cent of the civilian deaths back in 2011, according to the organization. The death toll has been rising in the last five years.
You can share this story on social media: