'We map the world as it is:' National Geographic maps Crimea as part of Russia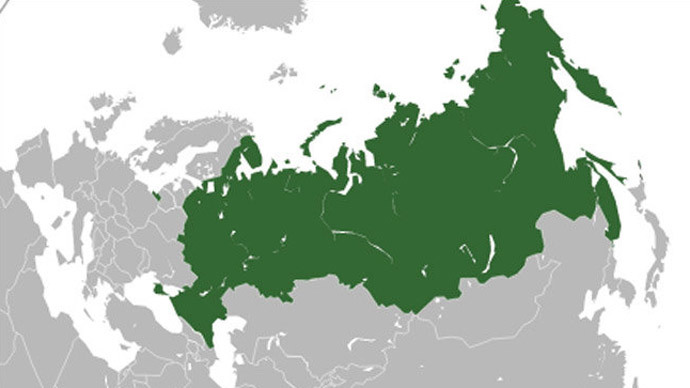 "We map the world as it is – not as people would like it to be," National Geographic's map-making authority says, as the educational entertainment giant prepares to mark Crimea as part of Russia after the parliament officially ratifies the measure.
Juan Jose Valdes, NatGeo's geographer, chief editor and research director for the map-making division, emerged from a meeting with the magazine's editorial, legal and cartographic authorities on Tuesday, where the decision was made to give the area a temporary special shading (like the Gaza Strip or the West Bank), until permanent coloring after the Russian parliament approves the treaty signed by President Putin and the Crimean authorities.
When the parliamentary vote takes place later in the week, "the document will be revised to indicate that the change has officially occurred and Crimea is officially part of Russia, then we will identify Crimea with the Russian boundary tint," Valdes told the U.S. News.
"As you can only surmise, sometimes our maps are not received in a positive light by some individuals who want to see the world in a different light," the director explained, which is not the case with other map makers. Rand McNally, another leader in atlas and map production, will not be making any changes to its maps.
The company spokesperson, Amy Krouse said "we take our direction from the State Department."
This latest opposition between the camps is yet another brick in the political standoff that has gripped Russian-Western relations after the latter's refusal to recognize Crimea's joining Russia. In the run-up to the referendum on secession, many, including Secretary of State John Kerry and President Barack Obama have denounced it as illegal. The US, EU, Japan and Canada have imposed sanctions on Russian and Crimean officials.
Meanwhile, the map war is already in full swing. While policies are still being worked out, there was a situation this morning on Wikipedia's English-language page for Russia. Several hours ago, the map reflected the new agreement, but was later changed back to depicting Crimea as a territory outside Russia.
Google has continued to show Crimea as part of Ukraine.
But Russian search giant Yandex has had the most original solution so far - to display Crimea's belonging in a fashion appropriate to the geographical area from which Yandex Maps is viewed. This will be done, as is currently on different websites, by recognizing the user's IP address.
At the time this news was published, National Geographic has not yet introduced the proposed changes.
You can share this story on social media: