National Bolsheviks - extremist organisation: Moscow Court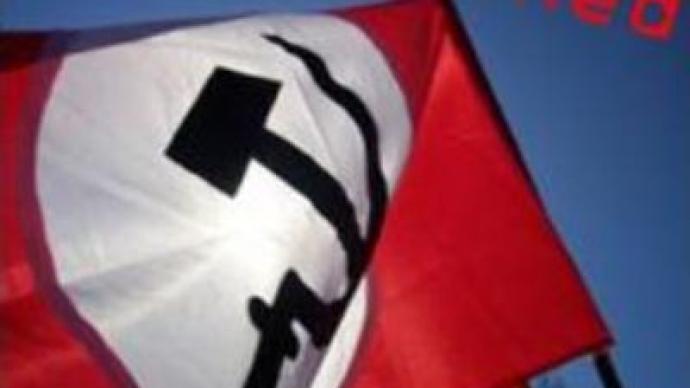 The Moscow City Court has ruled a splinter group known as the National Bolsheviks Party is an extremist organisation. It's banned the group's activity in Russia following the request from the Prosecutor General's Office.
For two days the Moscow City Court was considering the fate of Eduard Limonov's former political party, the so-called National Bolsheviks. The court has backed the request from the General Prosecutor's Office and acknowledged the group extremist and banned its activities.Throughout the hearings there were a lot of duelling – both in the courtroom between the counsellors, and outside where politically divided protesters for and against the movement traded verbal abuse.The National Bolsheviks Party, as it was called before being banned in 2005, was often accused of using Nazi ideology, and their quite confusing slogans mix youth, Stalin and monarchy. Eduard Limonov is the founder and the head of the radical leftist organisation. His many books reflect the group's ideology and programme, like depriving pensioners of their voting right, limiting education to five years and taking children away from parents to be raised in foster schools.The prosecutors claimed the National Bolsheviks failed to comply with the court's verdict and carried on with their activities. As evidence they presented dozens of interviews and videos of rallies featuring activists of the banned party, including Mr Limonov himself. The court's decision show the prosecutors were convincing enough.Now anyone taking part in the activities of the group might be prosecuted. Though some political experts believe the decision will only make martyrs of the marginalised extremists.
You can share this story on social media: