Nalchik storming: the nation remembers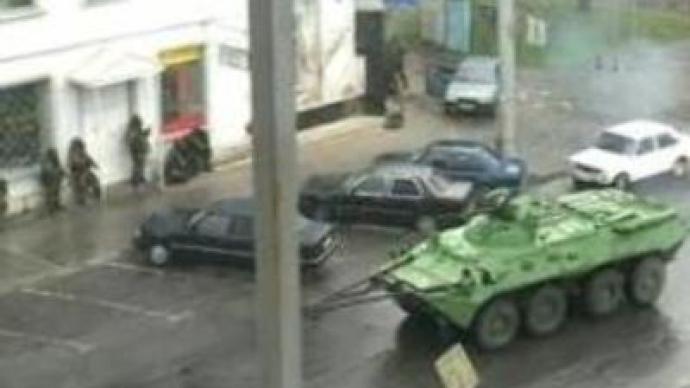 It is a year since Russian security forces successfully repelled an attack against the southern city of Nalchik. Ninety-two militants were killed and dozens captured as a result of the operation in the capital of Kabardeeno-Balkaria.
The attack on the city began in the early hours of October 13 last year, shots being fired by militants. Residents ran in fear as they saw armed men firing on moving cars. Two hundred militants stormed police stations and administrative buildings, taking several hostages. The terrorists planned to take law-enforcement officers by surprise but they met stiff resistance. Troops and police units were quickly sent to the scene and sealed off the city as security forces surrounded the militants and stopped them seizing key buildings. By the end of the first day, police and the military had taken the situation under control.
Chechen militant head Shamil Basayev claimed responsibility for the raid. A few months later, President Vladimir Putin praised the operation of the security forces as one of the most successful that year. But despite the progress, Putin said affairs in the north Caucasus remained turbulent and must be kept under constant control. Security forces killed Basayev and a number of other militants in July this year.
In Nalchik, trials of those suspected of last year's attack are now underway. One year on, dozens of militants are still wanted in connection with the raid.
On the eve of the anniversary, Russian federal security forces and police found a cache of weapons in the Nalchik suburbs. Officials said it belonged to the attackers killed in the fighting.
You can share this story on social media: