N. Korea nuclear talks expected to yield results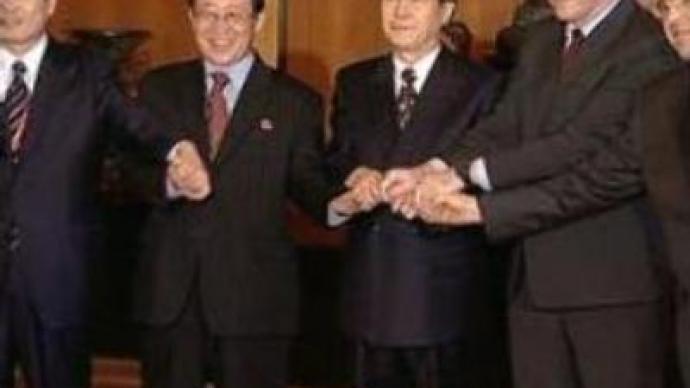 Consultation, co-ordination, co-operation – these are the goals an official Chinese newspaper states for the latest round of six-party talks over North Korea's nuclear programme which are underway in Beijing.
This follows the resolution of a financial dispute between the U.S. and North Korea, whereby North Korean funds in Macau will be unfrozen.
"We've had some 30-day actions and one of them has been to resolve the BDA issue, and that has been done, and I think it has been done to mutual satisfaction,"
said Christopher Hill, U.S. envoy to the six-party talks in Beijing.For its part, North Korea has given assurances that the money will be used solely for education and humanitarian purposes.The funds were initially frozen because the U.S. believed some of the money could have been linked to counterfeiting or money laundering.The settlement of this financial dispute paves the way for this latest round of six-party talks to move forward by removing one of the biggest obstacles to the implementation of the February 13th agreement.
"On our way ahead we still have a lot of difficulties for us to overcome together. As the Chairman of the session, I sincerely hope that all the parties could continue to take part in the talks with flexible and constructive attitudes,"
says Wu Dawei, Chinese nuclear envoy to the six-party talks in Beijing. North Korea promised to close down its Yongbyon nuclear reactor within 60 days in exchange for aid, but had set the resolution of the funding issue first as a pre-condition. So with one issue resolved all eyes now look to other outstanding disputes.Tensions have already risen with Japan's envoy at the talks saying North Korea has questioned Tokyo's qualifications to remain participants in the talks.That's if Japan fails to honor commitments laid out in previous greements.
"The main problem is still the problem of trust and the problem of co-ordination when one action has to be taken in exchange for another action, and both parties have trouble taking the first step without being sure that the other party will take another step forward as well. It's worth mentioning that the six-party negotiations are a means of solving not just the Korean nuclear programme, but also other problems connected with North Korea one way or another,"
says Konstantine Asmolov, Senior Researcher from the Korean Studies Centre of the Russian Academy of Sciences.
You can share this story on social media: