My baby looks like Putin – Brad Pitt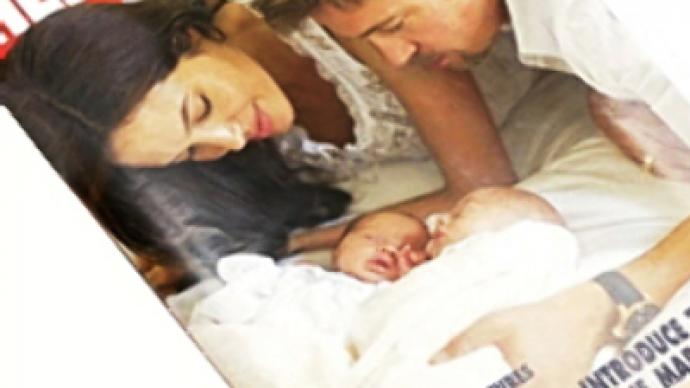 Hollywood star and A-list celebrity Brad Pitt says his new son is the spitting image of Vladimir Putin. The 44-year-old actor said as soon as he laid eyes on little Knox Leon, he could see a resemblance to Russia's former president and current prime minis
Knox Leon and his twin sister Vivienne Marcheline were born almost a month ago. Pitt says the pair are taking after their parents in looks as well as personality.
"I dare to say that Vivienne is proving to resemble Angelina in spirit, attitude and physicality. She is quite elegant like her mother. And Knox – he's a bit of me. He likes music like his dad. But when he was born he looked like Vladimir Putin!" Pitt told Hello! magazine.
As well as the newly-born twins and the first daughter Shiloh, the distinguished actors are bringing up three adopted children – Maddox, Pax and Zahara.
You can share this story on social media: