Muslim Brotherhood US charm offensive belies domestic reality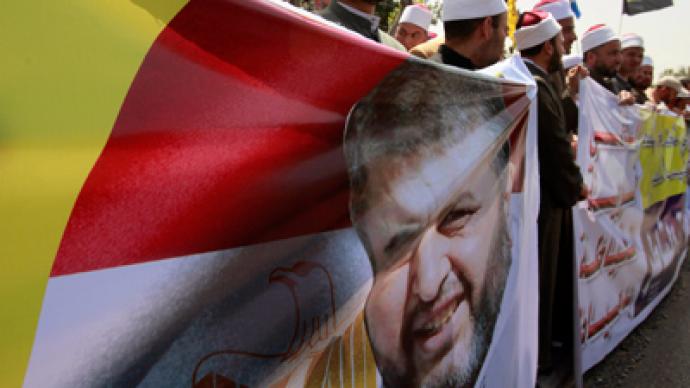 Key members of Egypt's Muslim Brotherhood are in Washington this week – hoping to restore the international image of a revolution that has so far failed to live up to its promise of democracy and progress.
The Muslim Brotherhood played a key role in the street protests that last year overthrew Hosni Mubarak after a 30-year rule of Egypt.But despite winning around half of the votes in a recent parliamentary election, it has attracted criticism for siding with the unelected Military Council that has been ruling the country, and for initiating a drift towards intolerant Islamism.Since Tuesday a delegation of the Brotherhood's most urbane representatives, most of whom speak English, and many of whom have lived and worked in the United States, has gone on a publicity tour of conferences, lectures and meetings with government representatives."We represent a moderate, centrist Muslim viewpoint. The priorities for us are mainly economic, political — preserving the revolution ideals of social justice, education, security for the people," said Sondos Asem, a 24-year-old graduate of the American University in Cairo, who has become a sort of unofficial spokeswoman and international face of the Muslim Brotherhood.The White House has been careful to keep a polite distance from the delegation, going so far as refusing to reveal whether they have met members of the delegation.Instead, Tom Vietor of the US National Security Council set out a number of conditions if the Muslim Brotherhood is to achieve full recognition from official Washington."In all our conversations with these groups, we emphasize the importance of respect for minority rights, the full inclusion of women, and our regional security concerns." he said.
A revolution divided
Said Sadek, a Cairo-based political analyst, told RT that the trip is trying to soften the image of an organization that has scared many in the West."They are trying to send a message to the West: 'We are not going to change the foreign policy.'"Sadek says this is particularly important after a string of unflattering stories has turned many in the international community against the new power in Egypt.The Muslim Brotherhood recently went back on its very public promise not to field a candidate in the upcoming presidential elections, a pledge that had been made to allay Egyptians' fears that they are about to cede total political control to a single entity.Meanwhile, Coptic Christians and minority parties have quit the working group drafting Egypt's new constitution, saying their rights and concerns were being ignored by the Muslim majority."This is the first time they have been in power, and they have made a lot of mistakes and are losing credibility. So they are also trying to influence public opinion," Sadek surmises.
You can share this story on social media: