Former Pakistani President Musharraf arrested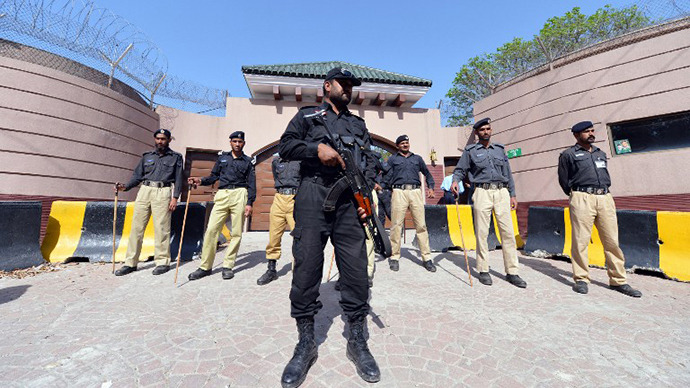 Pakistani police have detained former President Pervez Musharraf and presented him in court after he fled when a judge ordered his arrest on Thursday.
Musharraf was arrested at his farmhouse residence on the outskirts of Islamabad early on Friday and taken to court by Pakistani police over allegations he committed treason while in office.

He had been holed up in the property following his dramatic flight from court on Thursday, after having already been banned from leaving the country.

Police escorted the former army general from his residence to a guest house at the Islamabad's city police HQ. He will spend two days there prior to another court hearing, Musharraf's spokesman, Mohammed Amjad, told Reuters.

Amjad went on to say that the police were forced to moved Musharraf because a high-ranking police official failed to issue the necessary paperwork required to implement the judge's order to detain him at his home.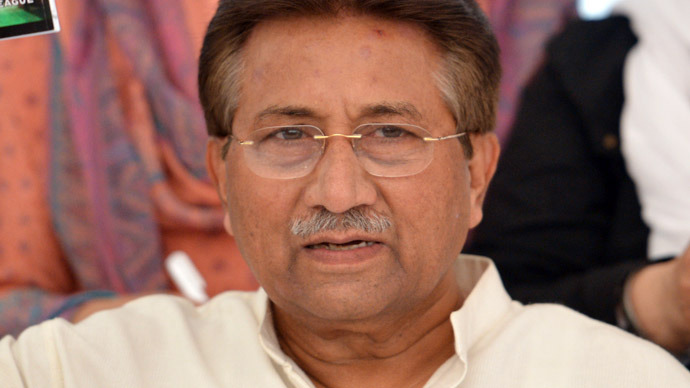 TV footage showed Musharraf being escorted by uniformed police officers to an Islamabad court, following his overnight arrest, Reuters reports.
Musharraf was brought before a judge at Islamabad District Court. It is yet to be decided whether he will be detained in prison or placed under house arrest.
Government officials had been contemplating designating 'sub-jail' status to Musharraf's Chak Shahzad home, and on Friday this was made official, according to local news agency, Dawn.com.
The retired Pakistani army general fled the scene of his hearing on Thursday in a black bullet-proof vehicle immediately following Justice Shaukat Aziz Siddiqui's announcement that his bail would be canceled.
He was standing in court over his handling of the judiciary in March 2007, during which some of its members were suspended, subsequently inciting the wrath of Pakistan's judges and lawyers.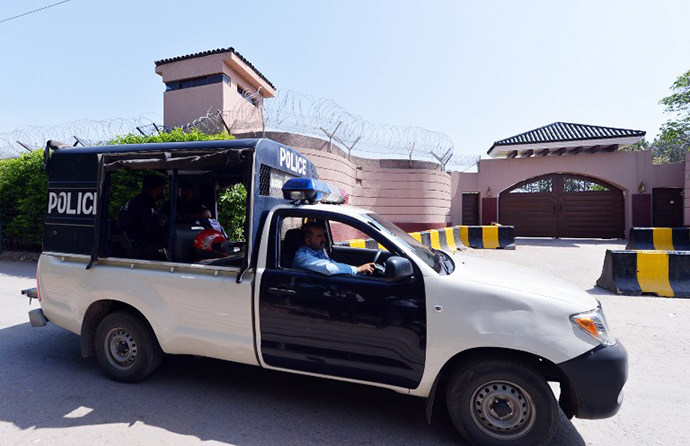 During Musharraf's time in power, some judges had been placed under a similar form of house arrest to that which may be imposed on him, as is often the case with elite or high-profile Pakistanis.
Musharraf returned to Pakistan last month to contest the election on May 11, amid death threats from the Pakistani Taliban. On Tuesday he was banned from standing as a candidate, crushing his ambition to re-enter public life.
He stands accused of being behind the assassination of former premier Benazir Bhutto in 2007, with efforts to try him for treason. He has labelled the allegations as politically-motivated.

The former President had been in self-imposed exile for nearly four years, and was aware that he faced the possibility of arrest when he made the decision to return.
Prior to exile, Musharraf  served as the 10th President of Pakistan from 2001 until 2008. He now heads the All Pakistan Muslim League (APML) party.

His legal entourage had plans in place to appeal his election disqualification. However, chances that the Pakistani Supreme Court would overturn the ruling were considered small.