Murdered Turkish journalist to be buried on Tuesday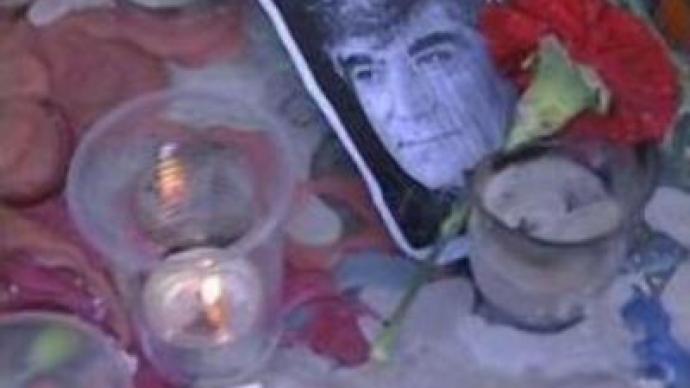 Ogyun Samast arrested in Turkey over the killing of journalist Hrant Dink has confessed to the crime. The funeral has been scheduled for Tuesday. The journalist will be buried at an Armenian cemetery in Istanbul.
Police captured the suspect on a tip-off from his father who recognized his son on the footage broadcast on television.The seventeen-year-old was detained along with six others in the northern city of Samsun. All were taken to Istanbul for further questioning. Gokhan Karagoz, Turkish resident: "
If the captured guy is the murderer, than Turkish police really works good when it wants. But if they captured someone just to say they captured the murderer, than it's not right".
The 53-year-old journalist had been a frequent target of nationalist anger for being vocal about the alleged Turkish genocide of Armenians in 1915.Right after his death, thousands of people took to the streets of Istanbul and Ankara to protest the murder. The demonstrators took to the streets with slogans saying "The Murder that the Government will Pay for", "Shoulder-to-Shoulder against Fascism" and "Down with Fascism".The killing has been denounced worldwide raising questions about how far Turkey has come in addressing minorities and freedom of expression as it applies to join the European Union.
The journalist's assassination has plunged the Armenian nation into shock.
"A man who has lived his life in the belief that dialogue and peace is possible among people. We unequivocally condemn this assassination,"
said Vardan Oskanyan, Armenian Foreign Minister.Memorial services for him are being held in Armenian churches across the world.
You can share this story on social media: