Murder of Ingush resident investigated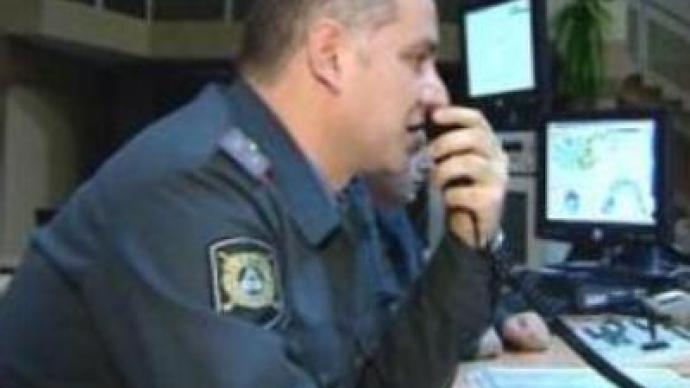 The President of the Republic of Ingushetia wants Russia's Prosecutor General to take the investigation into the death of Ingush citizen Batyr Kurkiyev in Moscow under personal control.
He died in hospital on Saturday after being in a coma for 5 days.Mr Kurkiyev suffered serious injuries in an attack by a group of unknown people in the centre of Moscow.He was found in the street next to a metro station in central Moscow, severely beaten and unconscious. According to the doctors, besides serious head trauma Kurkiev also suffered from blood loss and hypothermia.
"He was diagnosed with a severe concussion, a fractured skull, brain damage and severe haematoma. The patient was immediately transferred to the surgical ward. But even after the operation he remained in a serious condition and eventually died,"
Neurosurgery Unit Chief Sergey Lubimov commented. The local prosecutor's office is considering a murder case. According to Kurkiev's colleagues, it's most likely to have been a hate crime.
"We can only guess what really happened to Kurkiev. The investigators don't say much, but judging by what we know, we think that it's a nationalism-related crime. One of the facts in favour of such version is that the man was beaten to death, not robbed, and all his personal belongings remained on him,"
Deputy Ingush Representative Umar Sapraliev expanded.If the investigation points towards a nationalistic hate crime, it won't be the first such case in recent months. Teenage skinhead gangs have attacked people in and around Moscow metro before. An 18-year-old has been charged with fatally stabbing 17-year-old ethnic Armenian Vigen Abramyants in April 2006 at the Pushkinskaya metro station in central Moscow.As for Kurkiev's case, sources close to the investigation say that street surveillance camera footage may be used to identify the attackers. No further details have been disclosed, but Ingush officials are already calling for Russia's Prosecutor General to do everything possible to find those responsible for Batyr Kurkiev's death.
You can share this story on social media: