Murder by the book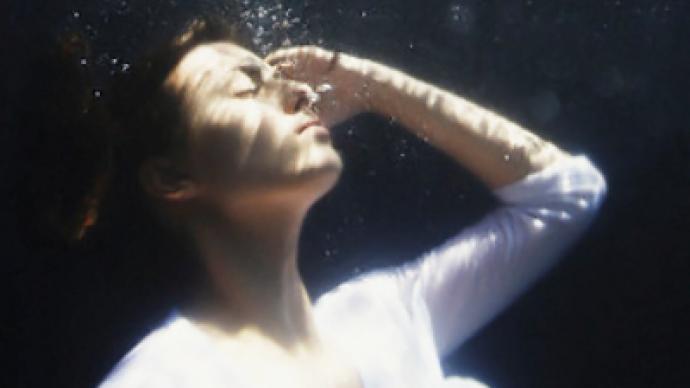 A love triangle came to a dramatic outcome when a love-struck young man killed his girlfriend following the plot of a Theodore Dreiser novel.
Police of the Rostov region in south-western Russia solved a case, involving a young man and his two girlfriends. The shocking details revealed that, Yulia Tabunshikova, one of the young women, was murdered according to the plot of Theodore Dreiser's novel "An American Tragedy."
It was only due to Yulia's parents' insight that it came to light that the death was not accidental. The victim's diary depicted a number of details concerning the circumstances of her life preceding its tragic end.
According to official sources, it was this piece of evidence which helped the investigation to finally find the 23-year-old murderer, who was married and had a child with a different woman by that time.
How love began
Evgeny Kozhanov began his relationship with 22-year-old Yulia over a year ago. How the couple stayed together was a mystery for all those who knew them: Yulia was a top student and actively involved in sport. Evgeny, on the other hand, was rowdy and often in trouble with the law.
As a spokesman for the investigation, Vladimir Lyubashits pointed out, the criminal cleverly concealed his relationship with another woman.
"After he said goodbye to one, he rushed to a date with the other one," Lyubashits explained. "The young man insists that he madly loved them both."
Evgeny's situation was parallel to the one in which the protagonist of his favorite novel found himself. Clyde Griffiths from "An American tragedy" was also torn between two women. Evgeny, too, found a way out of his love triangle: he murdered one of his girlfriends.
He invited Yulia for a date on a lake and, according to a source from the investigation, coldheartedly held her head underwater as she drowned. He then laid the body out on the shore and ran for the young woman's parents.
"Yulia drowned, how will I live without her?" he shouted. The murderer's actions followed his favourite novel's plot practically word by word.
What the diary revealed
He claimed that the victim suddenly felt unwell while swimming and he didn't get to her in time to save her from drowning. It was only when the investigation came across the girl's diary that they suspected murder.
"Evgeny beat me up yesterday," Yulia wrote. "My whole body hurts. My ear is blue. I hate him".
It was revealed that before her death, Yulia found out about the other woman in her boyfriend's life. This caused a conflict which culminated in her dramatic death.
The subsequent investigation lasted for 8 months.
"It turned out that before death, the young woman was, in fact, severely beaten up and died of suffocation," Vladimir Lyubashits explained. "The most horrible part is that he married soon after Yulia's funeral".
According to the plot of "An American Tragedy," the protagonist's life ended with the death penalty. As there is a moratorium on the death penalty in Russia, Evgeny's attempt at re-enacting it will most probably end in imprisonment.
You can share this story on social media: