Mummy found in stolen car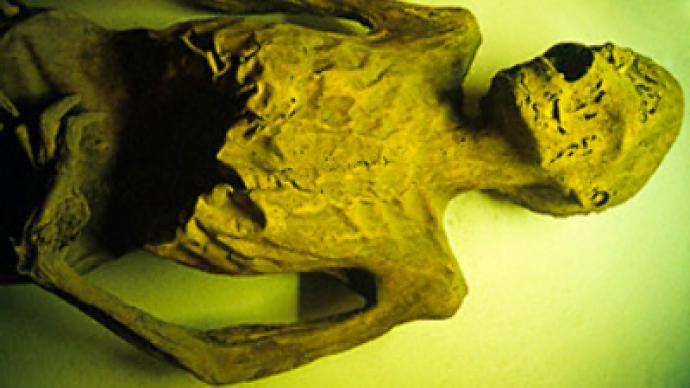 Police found a mummified male corpse in a car, which was reported stolen 12 years ago.
The grizzly discovery, reported by infox.ru news website, was made in Nizhny Novgorod, a large city located 430 kilometres east of Moscow.
The car was found in a deserted garage. Investigating police officers found a mummified body in its trunk. While there was no apparent evidence that the man died violently, forensic examination may say otherwise.
The cabin turned out to be puzzling as well. It had a large collection of bags, knives, and jacks in it.
Police archives say the car, owned by a city resident, was stolen back in 1997. They are now trying to identify the remains of the man found inside.
Corpses of long-dead people are found from time to time in Russia. They are usually lonely people with no relatives to take care of them and not registered by the authorities.
You can share this story on social media: