Multinational forces in Iraq: Who are they? - where are they?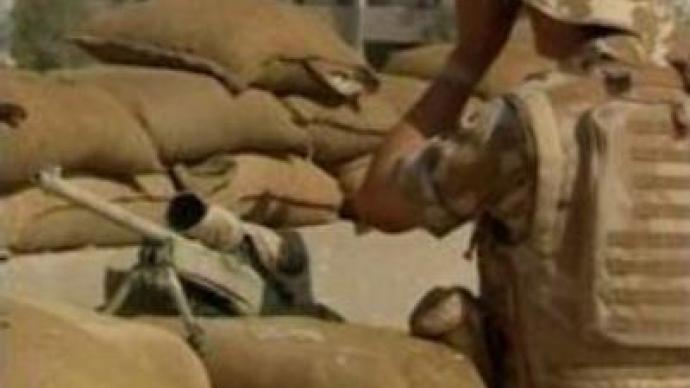 With a speech by President Bush on the new U.S. strategy in Iraq expected on Wednesday, RT takes a look at how the make-up of the coalition force has changed since the invasion began almost 4 years ago.
Forty-nine countries sent their troops to Iraq in March 2003. The multinational force was widely known as the "US-led coalition", since more than 90% of the troops were American.In November, the U.N. Security Council extended the mandate of the multinational force in Iraq to the end of this year, at the request of the Iraqi government. Yet, many countries that originally supported the invasion, have recently reduced or withdrawn their troops.There are currently more than 140,000 U.S. military personnel deployed in the west, north and centre of Iraq.The United Kingdom maintained troops mainly in the south-east, after the initial invasion. 1,300 were withdrawn in early 2006.South Korea has the third-largest military presence in Iraq. Almost a third were withdrawn in early 2006, but the government has pledged to leave Iraq altogether by the end of the year.Australian troops protect command facilities throughout Iraq and some are stationed in Kuwait and the Persian Gulf.Poland has rotated its contingent in and out of Iraq. It significantly cut its contingent last March, but has decided to stay until the middle of this year.Nine countries maintain contingents of more than 100 soldiers, fighting under U.S. and Polish command. A host of countries have committed fewer than 100 people, mainly engineers, builders, medics, bomb disposal experts and cargo handlers.However, the war was deeply unpopular in many coalition countries and 15 have already withdrawn completely.There are also roughly 35,000 private military contractors in Iraq. Unlike regular troops, they are not bound by U.S. military law and many criticize the U.S. for not including their fatalities in the total Iraq death toll.The U.S. military's losses in Iraq reached 3,000 before the New Year 2007, exceeding the number of those killed in the September 11 terrorist attacks on New York's Twin Towers.This grim milestone comes at a critical time for President Bush as he prepares to unveil a new strategy in Iraq, which may include increasing the number of soldiers on the ground.
You can share this story on social media: