Multi-storey building on fire in Bangladesh capital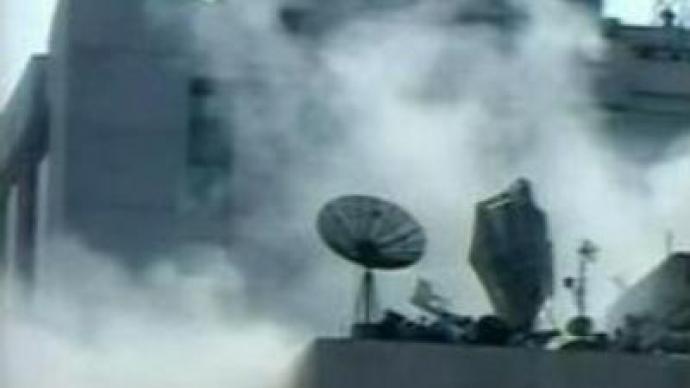 A fire has broken out in an 11 storey building in Bangladesh's capital, Dhaka. At least two people have died, and dozens more are injured. Rescue workers fear many are still trapped.
Witnesses said there are usually around 2,500 people working in the building. According to witnesses, it is unclear how many of them are still trapped inside.
Some may be stuck in the lifts.
Some of the trapped made their way to the roof of the building and waited to be rescued.
The rescue effort included helicopters and cranes-trying to lift people to safety. The army, police and rapid action battalion force are also lending their services.
Doctors said many of the injured tried to escape the flames by jumping out of the building.
The building is home to 2 television channels and a newspaper office and is situated in a crowded commercial area. The building is owned by the Bangladesh Steel and Engineering Corporation.
It is believed the fire broke out around 10am this morning, local time, and the blaze was still being tackled by early afternoon.
The cause of the blaze has not yet been determined but an investigation is underway.
You can share this story on social media: