Mudflows cover part of Kamchatka's Geyser Valley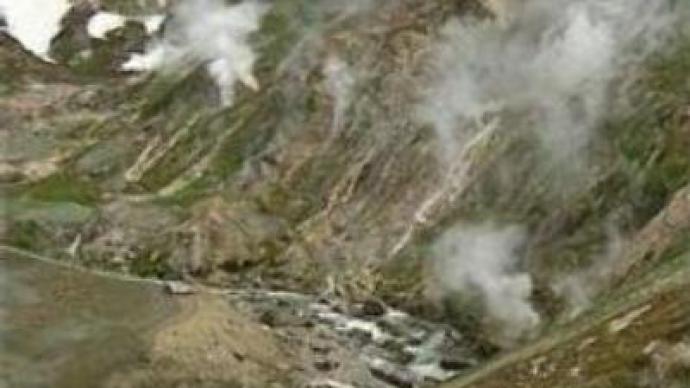 Two powerful mud slides have covered part of the renowned Geyser Valley in Russia's Kamchatka Peninsula. The boiling springs in the Far East of the country have been a major tourist attraction since it was discovered in 1941.
Mud mixed with stones and trees came down from one of the nearby mountains. The Emergency Ministry says it might have been caused by a melting glacier.A group of 19 tourists, a film crew from a German channel and 6 staff who were in the valley, are reported safe. All of them have been evacuated to the city of Petropavlovsk-Kamchatsky.The amount of damage caused to the national park is not yet known.It is not the first time the Valley has been hit by forces of nature – in 1981 a mud slide led to several of the springs permanently disappearing.
You can share this story on social media: