Moving a mirror - no easy task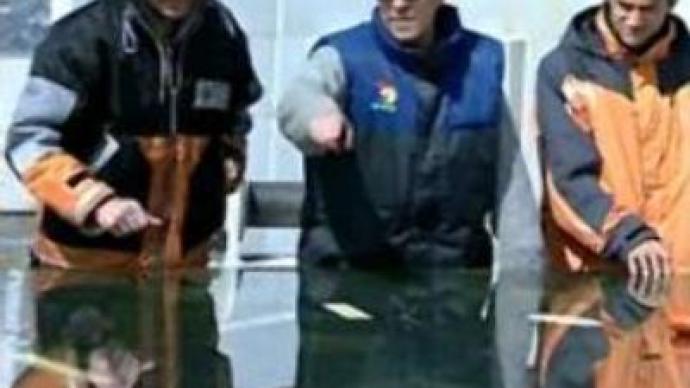 An astrophysics observatory in Russia's North Caucasus has started moving the mirror of its gigantic telescope to the Moscow region for maintenance. A special operation was required to load the mirror onto a truck and transport it.
Russia has two such gigantic devices and both of them are in the Republic of Karachayevo-Cherkessia. The one in question needs the reflective surface to be polished because of distortions in the light coming from space.The 40-ton mirror was secured on the platform of the transport vehicle with brackets and soft padding. Sensors were also installed to detect any unwanted movement.The bad weather that was forecast has not arrived yet to the relief of the moving team.A detour had to be planned around one bridge, which cannot let the 8-meter-wide mirror pass.At a speed of 10 kilometres per hour, the vehicle will bring the mirror to the port city of Rostov-on-Don. There it will be placed on a barge and taken to the Moscow Region via the Volga-Don Canal.
You can share this story on social media: