Move to extradite Zakayev from UK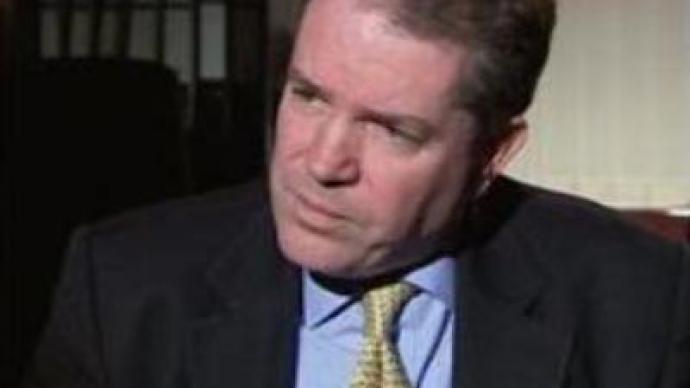 Charles Tannock, member of Britain's Conservative opposition party, said there is enough evidence to extradite one of Russia's most wanted terrorists, Akhmed Zakayev.
Chechen militant Akhmed Zakayev has been in exile in the UK since 2002, and British authorities have so far denied Russia's requests for his return.Speaking in Moscow, foreign affairs spokesman for the Conservatives, Charles Tannock, said its time for the UK to change its stance.
"After Beslan, I found out that Basayev held a seat in the so-called Chechen government-in-exile, and Zakayev was offered the position of deputy minister in the very same government, which means he shares collective responsibility. However, he did not even express condemnation of Basayev. This fact alone is enough reason for deportation. Obviously, I am not the Home Secretary. I raised this with the Government, but certainly I think my party will be very much against giving asylum, as a general rule, to anyone that is involved in acts of terrorism,"
stressed Mr Tannock.Akhmed Zakayev has been wanted in Russia on the charge of terrorism for several years. In addition, the Russian Prosecutor General's office seeks to question Zakaev as one of the key witnesses in the Litvinenko case.
You can share this story on social media: