Mother gets 8 years for putting infant on highway
Published time: 10 Jul, 2012 16:57
Edited time: 11 Jul, 2012 13:14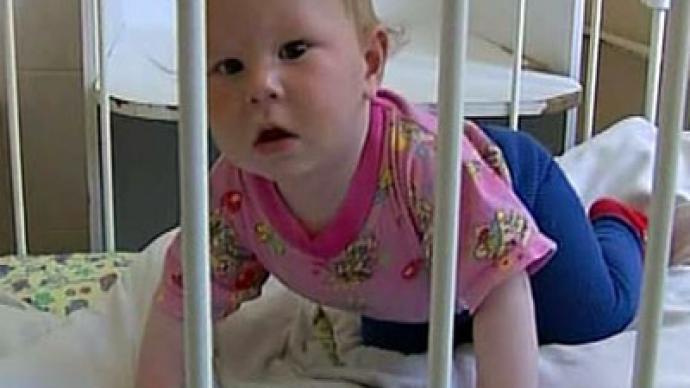 A mother who put her infant son on a highway in the Moscow Region amid the night hoping he would be killed by cars was sentenced to eight years in prison. Her brother, who helped the woman to plan the murder, will spend nine years behind bars.
­Twenty-four-year-old Elena Osina and her 21-year-old brother Aleksandr pleaded guilty to attempted murder of 10-month old Roma in the May 2011 incident.

The Moscow Regional Court found that both sentenced hoped that passing cars would not notice the small bundle on a badly lit on the turn of a big highway and would run over it.

After the verdict, Osina told media in the courtroom that putting the baby on the road was a "mistake" and she would never do it again if only she could change the past, but she still thinks that the sentence was too harsh.

Elena will serve her term in a conventional prison and Aleksandr in a high-security institution detention facility.

In May 2011, when police arrested Elena and her brother, they could not explain to officers what made them leave a baby boy in the middle of the highway.  

However, during the inquiry she confessed that life became too difficult and she could not raise her two sons any longer.

The family of six – Elena and her brother, her two sons and parents – has been living for the last several years in a small, two-by-four-meter container outside the capital, Moscow, after they became homeless.

Elena's family did not like little Roma since he was born. For them he was just one more mouth in a poor family and cried all the time.

Little Roma owes his life to policewoman Anna Gavrilina who was driving her car and stopped just in front of the baby on the highway in the wee hours of June 1 and called an ambulance.

Now the boy has a new family, as does his elder brother.