Mossad's not so secret operation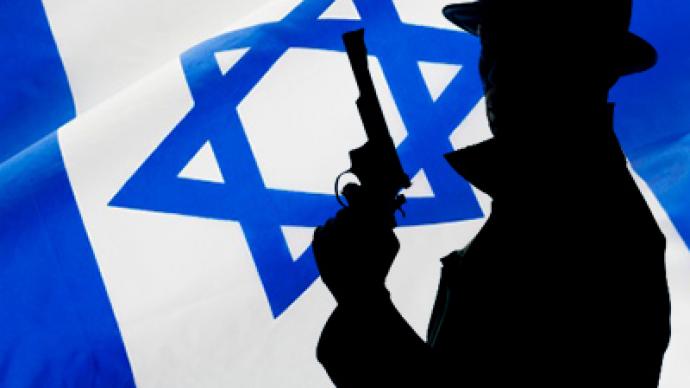 A scandal is flaring up after the arrest of a Palestinian engineer was confirmed by the Israeli government. Dirar Abu Sisi, suspected of links with Hamas, vanished from a train near Kiev on February 19, allegedly kidnapped by Mossad.
Dirar Abu Sisi appeared in court on Thursday for a hearing on extending his detention. Prosecutors asked the court to allow the Palestinian to be held for five more days after which he would be officially charged.At this stage, the story seems to have more questions than answers. The Palestinian engineer went missing while traveling from the Ukrainian city of Kharkov to Kiev. Two men reportedly walked into his compartment, produced IDs of special services officers and removed him from the train.A sequence of mysterious events then unfolded, confusing not only the family of the kidnapped engineer and the media, but even the Ukrainian officials. Some reported that he turned up at the Israeli prison the next day after he had been abducted; later a number of media reported the same information but only on March 10. Israeli authorities officially confirmed this report on March 20, when the Israeli court bowed to human rights activists and admitted that Sisi was being kept in jail in Israel, according to Itar-Tass news agency. Finally, the situation became more or less clear when the Israeli Prime Minister Benjamin Netanyahu openly admitted on Thursday that the man had indeed been kept in prison in Israel saying: "Abu Sisi is a Hamas member. He is being held in Israel. He supplied us with valuable information." But Netanyahu did not elaborate.Abu Sisi's alleged connection to Hamas was named by the media, almost straight away, as one of the reasons for such drastic actions. However, both he and his Ukrainian wife Veronika deny all allegations. Moreover, Veronika appealed to the UN High Commission for Refugees to address the issue. She believes that the kidnapping was performed by the Israeli intelligence service, Mossad."How can I explain to my children that their father wasn't killed by a bomb in Palestine but disappeared from a train in a democratic country?" she told Ukraine's Kyiv Post.According to Abu Sisi's account that he gave to the lawyer who was allowed to visit him in jail – from the Palestinian Center for Human Rights (PCRH), a Gaza-based NGO – the people who abducted him on the train wore Ukrainian military uniform, they took his documents by force, then removed him from the train and drove him to Kiev. He says he was held and interrogated in an apartment by individuals who identified themselves as members of Mossad.Another reason for such actions, as speculated by the Israeli media, is Sisi's possible connection to the kidnapping of an Israeli Defense Forces soldier, Gilad Schalit, and the belief that Sisi knows his current whereabouts.Noam Shalit, the father of abducted IDF soldier, even called on the family of the detained Palestinian engineer on Thursday to pressure Hamas to reach a deal that would bring about the release of his son, reports Israeli Haaretz newspaper. After appearing in court on Thursday, Abu Sisi, when asked, told the press: "I don't know anything about Gilad Shalit. I don't know anything. I'm an engineer," as quoted by The Guardian.According to the Jerusalem Post's report on Friday, when asked about the possibility of Sisi being exchanged for Schalit, prime minister Netanyahu declined to comment. However, Israel's defense minister, Ehud Barak, in an interview to Israel Army radio said that: "He didn't organize the abduction or guard Schalit but he is a person with intimate internal information on Hamas."What seems to be particularly intriguing in the whole story is how exactly the engineer was removed from Ukraine. RT spoke to a former security officer in the country who said that in case of a planned operation between the two countries' intelligence services, the man would simply be arrested quietly and deported.In this case, however, both the Ukrainian intelligence and the Interior Ministry have said they had no idea of such a plan by their Israeli counterparts. Moreover, Ukraine's Interior Minister, Aleksandr Mogilyov, is set to visit Israel, to try to find out more details behind the operation, which the Ukrainian side claims it was not notified about.The unfolding story, a thriller of its kind, is not the first time that Israeli intelligence has undertaken such acts. In January 2010, a man believed to be connected to the Hamas terrorist cell, was assassinated in a hotel in Dubai. Eleven men with fake French, Irish and other passports were put on the international wanted list by the UAE. However, that story seems far from being resolved, despite the fact that Israel did not deny Mossad's involvement.
You can share this story on social media: