Moscow's stray cats & dogs find home abroad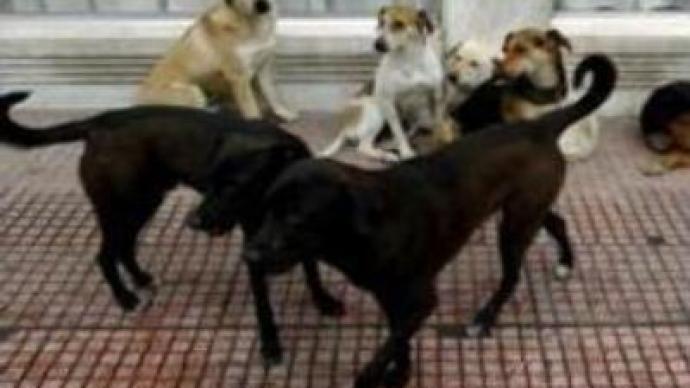 A group of animal lovers in Moscow has come up with a solution for the thousands of stray cats and dogs which roam its streets. They've organised for some of them to be adopted abroad to families seeking a new pet.
The good Samaritans have been helping to save hundreds of animals over the past decade: cats dogs, even a dove .They rescue them from some horrendous situations, with life threatening injuries, and nurse them back to health, and find owners abroad wanting pets.Their charitable work is funded by themselves and small donations. With vet fees reaching up to $500, many work just to feed and vaccinate the animals. For example, a dog rescued from the streets of Moscow, named Yupia, is heading for Germany. One German family is eagerly awaiting the arrival of their new pet. But before he can meet his new owners he has to undergo a few last minute checks and get his official documents in order. Another adoptee joining him on the plane will be Cassandra, a 5-month-old kitten.Many of the animals head to Germany, where up to 5 animals can be brought into the country each flight, reducing the number of air fares these volunteers have to pay. But some have been adopted by families as far away as America.
You can share this story on social media: