Moscow's Christians welcome holy relic from St. Petersburg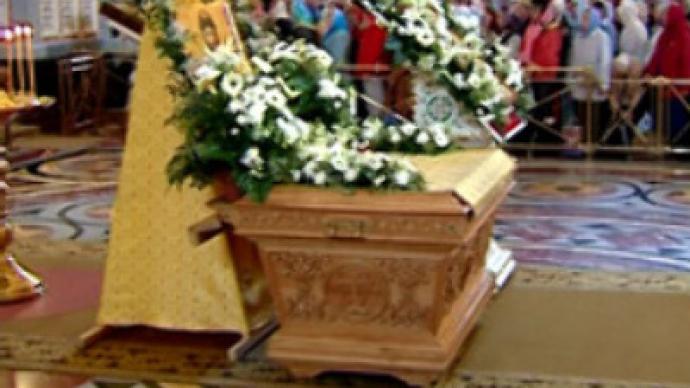 Over 1,000 people gathered in Moscow's Cathedral of Christ the Saviour to mark the arrival of a holy relic said to belong to Aleksandr Nevsky. The relic was brought from the Alexander Nevsky Lavra in St. Petersburg – the monastery where the sai
Aleksandr Nevsky who lived in the 13th century is known for his military victories and diplomatic achievements. He was the Grand Prince of Novgorod and Vladimir during some of the most difficult times in Russia's history, when the young country was caught between the crusading Catholic knightly orders in the West and Mongolian Golden Horde in the East.
The head of the Russian Orthodox Church Patriarch Aleksy II said Tuesday's arrival of the relics would remind everyone of the lasting values the Orthodox Church has held for centuries.
Next week it will be taken to Kaliningrad and then to other Russian cities connected with the life of the saint.
You can share this story on social media: