Moscow tries to solve traffic congestion problem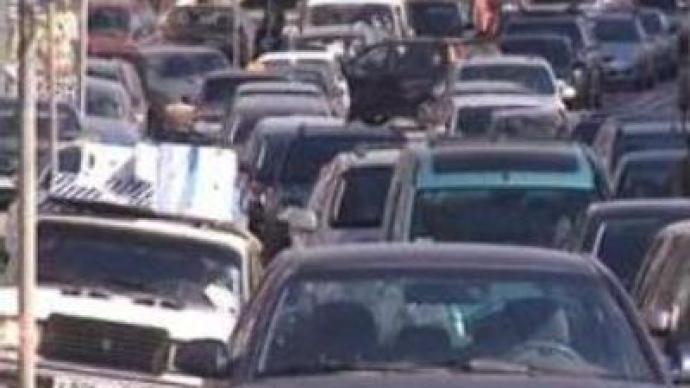 The problem of traffic congestion continues to choke the Russian capital, Moscow. The city authorities are trying all their options to find new technical methods to solve the problem.
It might seem that there are more cars than people in Moscow. This problem in the capital of Russia has been growing almost exponentially for many years. But so far the Moscow government does not appear to be very successful in finding a solution.
"Traffic jams in Moscow and other Russian regions are more a man-made problem. Because if we look at other big cities in the West – the number of cars there are much larger than in Moscow, but I have not seen there such traffic jams as we have here. And the conclusion is that we are bad at organising and directing the traffic flow,"
said Viktor Pokhmelkin, State Duma Deputy.The city authorities are installing sophisticated computerised traffic-control systems, widening and modernising the roads, and even actively removing illegally parked cars from the busy streets of Moscow, and all of this amounts to about 60 BLN roubles in the city budget – which is over $US 2.3 BLN. And now a number of young Russian IT companies are there to tackle the problem as well. They are providing the drivers with congestion information and offering advices not on the shortest but the quickest way around. Several websites can be referred to for free maps that highlight troublesome parts of the road system. But some have gone even further. They deliver all information straight to the customers gadgets in real-time.
"The data comes to our centre; our supervisor processes it and via various interfaces sends it to our customers' mobile devices such as mobile phones, and PDAs, in Java programmes and Java cards,"
said Pavel Goldin, Head of an IT agency. But nevertheless, so far all of this has not yet had much of an impact on the situation. And the drivers have little hope that things will change for the better soon.
You can share this story on social media: