Moscow stands firm over Kosovo issue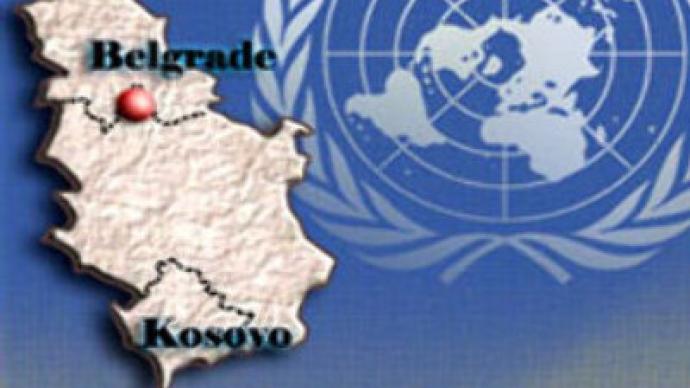 Moscow has confirmed how it sees the future status of Serbia's breakaway region of Kosovo. It believes a compromise must be made between the two sides – Belgrade and Pristina – and should not include the UN sponsored Ahtisaari plan.
Russia's Foreign Minister, Sergey Lavrov, explained the thinking in a report to President Vladimir Putin and Cabinet members at the Kremlin.
Mr Lavrov says Martti Ahtisaari's plan for virtual independence for the region fails to consider the position of Belgrade.
Last week the UN Security Council suspended work on the Kosovo resolution in favour of continued talks between the so-called Contact Group of nations.
All along Moscow's position has remained the same. It believes only the UN Security Council has the power to decide the future status of Kosovo, and that requires both Serbia and the Kosovo Albanians to agree terms.
You can share this story on social media: