Moscow saga of political refugees from Iran comes to happy end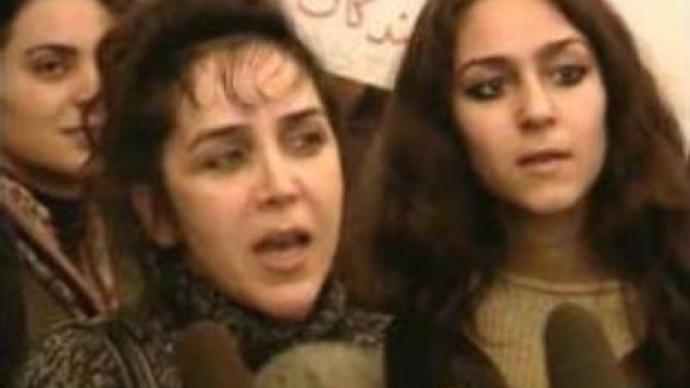 Zahra Kamalfar, an Iranian woman who fled from Iran where she was sentenced for protesting against the current regime, and her two children, after more than nine months of living in a Moscow airport, have been given asylum in Canada.
Zahra Kamalfar, who had been given a sentence for protesting against the current regime in Iran, fled her home country on forged documents. She intended to travel to Canada via Russia and Germany, but was caught and sent back to Russia.They lived in transit zones and airport hotels, and the terminal at Moscow's Sheremetyevo airport was their home for the last 9 months. To avoid deportation back to Iran, Zahra and her children washed in public toilets and slept on their luggage.The Kamalfars were able to survive on food vouchers and subsidies from Aeroflot, the airline company that brought them here, but before getting their refugee status, for everything else they were on their own.However, after appeals to Russian Authorities and the United Nations, Zahra Kamalfar and her children finally received refugee status from the UN on the eve of 2007, and Canada accepted the family.Their seemingly endless suffering was one of the main things which persuaded the UN officials to finally approve their application.
"Through this case we can see that something has to be done to improve the living conditions of people caught up in situations like these. It is just inhumane,"
said Gang Li, Protection Officer of the UNHCR (the UN Refugee Agency).
You can share this story on social media: